NADA Praises Lott for Introducing Bill to Reduce Title Fraud and Keep Unsafe Vehicles Off the Road
WASHINGTON  (Feb. 13, 2007)-A long time advocate for protecting consumers from unknowingly purchasing salvage vehicles, Mississippi Senator Trent Lott (R-Miss.) introduced a bill, S. 545, this week to ensure that the VINs of wrecked, flooded, or stolen vehicles are made publicly available before the cars are resold.

Each year more than 5 million vehicles are "totaled" by insurance companies. Unfortunately, thousands of vehicles are sold with clean titles to unsuspecting consumers each year.

"An estimated half million vehicles were damaged by Katrina, and there is evidence that these cars are being cleaned up and sold to unsuspecting consumers," Senator Lott said in a statement following introduction of the bill.  "A number of these cars are unsafe and shouldn't be on the roads.  And folks are overpaying for vehicles they believe are mechanically sound.  To the untrained eye, they appear to be in good shape.  The disclosure my bill requires would allow anyone buying used cars to easily identify a rebuilt wreck, even if the title was washed."

The National Automobile Dealers Association (NADA) and a coalition comprised of automakers, service organizations, recyclers and others, have been calling for legislation requiring insurers to make total-loss data available to the public. This legislation will deter vehicle title fraud and will help law enforcement crack down on criminals who alter titles on totaled vehicles.

"The goal of this legislation is simple - if a vehicle is totaled, the VIN should be disclosed to the public, permanently 'red-flagging' these severely damaged vehicles," said David Regan, NADA's VP of Legislative Affairs. "Armed with total-loss information, consumers, businesses, dealers, auto auctions - anyone buying used cars - should be able to easily identify one of these severely damaged vehicles."

Insurance companies already collect total-loss disclosure information, but do not provide this valuable information to consumers. This information, plus the reason for the total loss  (flood, collision, stolen, etc.), the date of total loss, the odometer reading on that date, and whether or not the airbag deployed, could be easily disseminated through vehicle history providers such as Experian's Autocheck or CarFax. This total-loss information would make vehicle history reports more timely and complete.

"We applaud Senator Lott's leadership to ensure that the total-loss history of a used car is available to any car buyer," Regan added. "NADA strongly supports this pro-consumer measure which provides used car buyers an important tool for determining the safety and fair market value of a vehicle.  We urge Senators to co-sponsor S. 545 and quickly move the legislation to the Senate floor."

"The insurance industry should make this information available to protect the consumers, and we will be working to enact that protection in the 110th Congress," Lott said.
Media Contacts
Image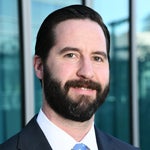 Jared Allen
Vice President, Communications
Image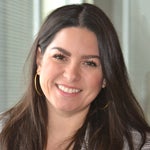 Juliet Guerra
Director, Media Relations