NADA Partners with Junior Achievement to Improve Financial Literacy
TYSONS, Va. (Feb. 28, 2017) - The National Automobile Dealers Association and the NADA Women Directors have partnered with Junior Achievement USA to teach financial educational courses to students in grade schools and high schools through a volunteer program.

"A goal of the partnership is to get new-car dealers or dealership representatives in communities across the country to become volunteers in the program," said Michelle Primm, managing partner of Cascade Auto Group in Cuyahoga Falls, Ohio, who is providing financially-focused curriculum to students in her local school district through Junior Achievement. 

"Junior Achievement makes it easy with their 'meeting in a box' materials, allowing for a rewarding volunteer experience that fits in with busy schedules," Primm added.

This organically grown initiative came to fruition through insight gathered over the last few years at the Women Dealers' Networking Event, held during NADA's annual convention. The NADA Financial Literacy Program, in partnership with Junior Achievement, was officially launched during NADA convention in New Orleans in January 2017.

"We are thrilled to be working hand in hand with NADA and NADA's Women Directors who have demonstrated commitment to the financial literacy initiative," said Laura Goodman, vice president of volunteer engagement for Junior Achievement. "We look forward to working with and exceeding the expectations of NADA and their dealer members in an effort to impact young people across the country."

About NADA 

NADA, founded in 1917, represents more than 16,500 new-car and -truck dealerships, with both domestic and international franchises. For more information on the NADA Financial Literacy Program, visit www.nada.org/BeAHero.

About Junior Achievement

Junior Achievement is the world's largest organization dedicated to giving young people the knowledge and skills they need to own their economic success, plan for their future, and make smart academic and economic choices. JA programs are delivered by corporate and community volunteers, and provide relevant, hands-on experiences that give students from kindergarten through high school knowledge and skills in financial literacy, work readiness, and entrepreneurship. Today, JA reaches more than 4.8 million students per year in 109 markets across the United States, with an additional 5.2 million students served by operations in 100 other countries worldwide. Junior Achievement USA is a member of JA Worldwide. For more information, visit www.ja.org.
Contact:
NADA
Deborah Stevens
703.827.6861
dstevens@nada.org
www.nada.org/BeAHero
Junior Achievement
Laura Goodman
270.846.2799
laura.goodman@ja.org
www.ja.org
Media Contacts
Image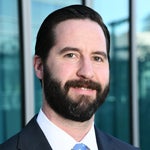 Jared Allen
Vice President, Communications