NADA Partners with Hiring Our Heroes to Support Veterans
McLEAN, Va. (Sept. 23, 2013) - The National Automobile Dealers Association (NADA) is partnering with the Hiring Our Heroes program, sponsored by the U.S. Chamber of Commerce Foundation, to help military veterans find meaningful employment.

Hiring our Heroes is a nationwide effort that helps veterans and their spouses find employment in communities across America.

"We are proud to partner with Hiring Our Heroes and will do our part to help raise awareness of the training and skills that veteran employees contribute to the civilian workforce," said NADA President Peter Welch. "With our participation in this program, we hope we can help America's veterans get back to work and reduce the high unemployment rate they are facing."

The Hiring Our Heroes program will work with the vast network of new-car and -truck dealerships around the country, as well as the state and metro dealer associations. The U.S. Chamber of Commerce currently works with its state and local chambers and other strategic partners from the public, private and nonprofit sectors. Hiring Our Heroes and its partners have hosted 600 job fairs in all 50 states, Puerto Rico and the District of Columbia. Through these employment fairs, 20,200 men and women have obtained jobs and more than 1,200 businesses have hired veterans and their spouses.

As part of the agreement, NADA joined the Chamber's Veterans Employment Advisory Council.

"By joining the advisory council, the National Automobile Dealers Association is taking its commitment to helping our nation's military to the next level," said Eric Eversole, executive director of Hiring Our Heroes. "We look forward to working with NADA and auto dealers across the country to create employment opportunities for veterans and military spouses."

For more information on Hiring Our Heroes, visit www.nada.org/hiringourheroes. 
Media Contacts
Image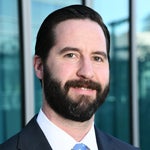 Jared Allen
Vice President, Communications
Image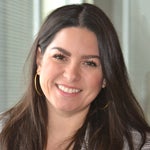 Juliet Guerra
Director, Media Relations