NADA Organizes Dealer 'Fly In' to Lobby for Senate Passage of Estate Tax Reform
WASHINGTON (April 14, 2005) - With House passage yesterday of legislation to permanently repeal the death tax (H.R. 8), NADA has turned its attention to the Senate where the game will be won or lost. NADA plans to fly a number of influential dealers and state ATAEs to Washington for face-to-face meetings with key Senators whose votes are needed for estate tax reform.

"We recognize that the real fight is in the Senate and that's why NADA is taking the unusual step of flying dealers in to meet with their Senator," said Jack Kain, chairman of NADA.

The last time NADA organized a "fly in" was in support of the successful push for voluntary arbitration legislation. "I would like to personally thank the many dealers who responded to NADA's Dealer Alert and who took to the time to call or write Congress on the estate tax. This is a huge priority for us; so, I'm especially pleased to see that our hard work on estate tax reform is starting to show progress," added Kain. The "fly in" underscores NADA's commitment to gain passage of estate tax reform this year.

Yesterday's vote in the House was 272 to 162 for permanent repeal of the estate tax. "The toughest part of the fight is still to come, but we're encouraged not only by the House vote yesterday on the estate tax, but also by the success that we've had recently in the Senate in passing NADA-backed initiatives such as bankruptcy legislation and class action reform," said David Regan, NADA's chief operating officer of Legislative Affairs.
Media Contacts
Image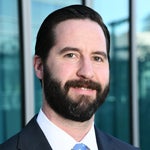 Jared Allen
Vice President, Communications
Image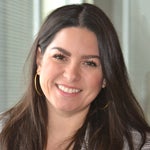 Juliet Guerra
Director, Media Relations