N.A.D.A. Official Used Car Guide Company Rebrands After 74 Years
NEW NAME, NEW LOGO UNVEILED

LAS VEGAS (Feb. 3, 2007)-After 74 years, the N.A.D.A. Official Used Car Guide Company has rebranded itself. As of today, the company will be known as NADA Analytical Services Group (NADA ASG) and has unveiled a new corporate identity.

"I've been asked a lot about why we changed the name and went through this process," said Mike Stanton, VP and COO of NADA ASG. "We needed a new name that focused on the core of our company-the analysis and service-not our flagship product alone." 

The logo has been redesigned and NADA ASG has refreshed its look, as reflected on its corporate website, stationery design and marketing pieces. A new tagline has also been developed, "Accelerating Vehicle Information," to communicate the company's role as a leader in the industry and to tie into its new analytical products being launched in 2007.

The iconic yellow book, though, remains unchanged. "The Official Used Car Guide has become our calling card and everyone recognizes it immediately," said Stanton. "However, the company has evolved through the years to encompass electronic and online solutions, as well as data and analytical tools, and the new name reflects this growth."
Media Contacts
Image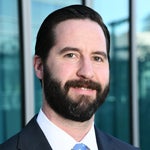 Jared Allen
Vice President, Communications