NADA: New Fuel Economy Labels Must Provide Car Buyers with Useful Facts that Are Easy to Understand
LOS ANGELES (Oct. 21, 2010) - At a hearing today, the National Automobile Dealers Association (NADA) urged federal regulators to stick with fuel economy labels that "won't confuse the buying public, won't make new vehicle purchasing decisions more difficult and won't treat automakers or fuel types unfairly."

"Fuel economy labels simply should provide useful facts in an easy to understand manner," said Forrest McConnell, chairman of NADA's Regulatory Affairs Committee and president of McConnell Honda and Acura of Montgomery, Ala.

Automakers put the labels on vehicles before they're shipped, but it's the dealers' sales staff who meet face-to-face with car buyers and address their questions or concerns on fuel economy issues, said McConnell at a hearing in Los Angeles on the joint proposal by the National Highway Traffic Safety Administration and Environmental Protection Agency to revise fuel economy labels.

"If the content, layout and size of labels work, they will help dealers provide prospective purchasers interested in fuel economy with useful, vehicle-specific information at the point of sale," he said. "On the other hand, to the extent fuel economy labels are confusing or otherwise don't make sense, they will only serve to make the process of purchasing new vehicles more difficult."

The Energy Independence and Security Act of 2007 requires NHTSA, assisted by EPA, to revise the fuel economy labels that have been used for more than 30 years. Existing fuel economy labels, recently rolled out for the 2008 Model Year, are working well, McConnell said.

NADA supports labels that display miles per gallon, annual fuel costs and vehicle performance compared to others in its class (or its individual CAFE target), but not against all makes and models.  

McConnell highlighted three key market realities:
"First, as the joint proposal correctly states, most prospective light-duty vehicle purchasers only focus on fuel economy when fuel prices are relatively high and only as a relatively minor criterion when compared to other vehicle attributes. Fuel economy information and labels should leverage this reality, not fight it. "
 
Second, even fewer prospective purchasers consider greenhouse gas and other emissions when shopping for new vehicles. That doesn't mean they don't want cleaner and greener vehicles; it is just that they recognize that new vehicles are all cleaner and greener. Again, NHTSA and EPA should strive to leverage, not fight, this reality.
 
"Third, prospective purchasers who focus on fuel economy or emissions performance tend to evaluate comparative information before coming to a dealership. This simply reflects how vehicle shopping is done these days; customers use the Internet to peruse comparative information and make preliminary purchase criteria decisions in the comfort of their home or office before arriving at a dealership to kick the tires and test drive the vehicles they will actually consider. It is just one more truth EPA and NHTSA must account for and accommodate."

McConnell also noted that achieving fuel economy depends on many factors, such as driving conditions, speed, terrain and maintenance, and that there are simple, everyday steps motorists can do to maximize fuel economy and emissions performance.

Next month, NADA intends to file written comments detailing its position on the proposal.
Media Contacts
Image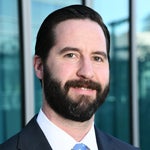 Jared Allen
Vice President, Communications
Image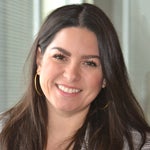 Juliet Guerra
Director, Media Relations