NADA: New-Car Sales on Pace for 17 Million Units in 2015
NEW YORK (March 30, 2015) - Improving economic conditions, new vehicles entering the marketplace and pent-up demand will continue to drive U.S. auto sales this year, says Steven Szakaly, chief economist of the National Automobile Dealers Association.

"While economic growth faltered slightly in the first quarter, the outlook for the rest of 2015 is still strong," said Szakaly at a press briefing today ahead of the NADA / J.D. Power Automotive Forum in New York City.

With the first three months of the year in the books, U.S. new-car and light-truck sales are on pace with NADA's forecast of 16.94 million vehicles, which would be a 3.1 percent increase from 2014.

"We now expect first quarter GDP to grow by only 2.1percent, hurt by the west coast port strike, weather impacts and declining oil investments. Car sales will continue to outpace overall economic growth."

Despite the winter weather effects felt in the Northeast and Midwest regions of the country, new-vehicle sales in January and February were strong, and March sales are expected to show a rebound to a SAAR of 16.9 million.

"A strong lineup of attractive new vehicles entering the market with the latest technologies, greater fuel efficiency and improved safety features are appealing to car shoppers who are ready to replace their aging vehicles," Szakaly added.

For example, more than 60 all-new and redesigned vehicles will be introduced to the public at the New York International Auto Show this week.

Here are key indicators that sales will continue to rise this year:

Gross domestic product in the United States will increase by 2.9 percent in 2015, building on the solid growth established in 2014, NADA predicts. Last year, GDP grew at 2.4 percent with inflation remaining stable at 1.7 percent.

Inflation will not be a problem moving forward, Szakaly said, as a strong U.S. dollar and downward pressure on commodity prices will keep inflation well below the Fed's official target of 2 percent.

While inflation will remain low, strong employment growth is expected to lead to a rise in wages.

"Wage and income growth will be critical to maintaining the momentum both for the U.S. economy and for motor vehicle sales for the rest of 2015 and on into 2016," Szakaly added. "Housing also has proven surprisingly resilient thus far in 2015, which is a good sign in terms of the underlying strength of the recovery."

In addition, low oil prices continue to translate into savings at the pump for consumers, which will continue to accelerate motor vehicle sales, he said.

Stable gasoline prices are leading to a resurgence in demand for SUVs and CUVs as well as pickup trucks - all of which have taken market share from small, midsize and even luxury cars. NADA has forecast that light trucks will make up 56 percent of the new vehicle market in 2015.

But the low prices are a double edged sword, Szakaly cautioned: "They help consumers but they are hurting investment and employment in one the fastest-growing sectors in the U.S. economy."

Investments in shale and deep water fields are expected to fall throughout 2015 as low prices force drillers to reconsider or slow their investments. This will be negative not only for states dependent on shale drilling and investment, but for the industries that make up the oil and gas service sector. NADA now expects oil prices to hit an average of just under $70 a barrel through 2015.

In terms of benefits, not only do low oil and gasoline prices help consumers keep spending, they also help with limiting inflation. And low inflation, well below the Fed target, will mean low interest rates will be available for longer.

"We are definitely revising our outlook for the Fed raising rates. It will likely happen in September," said Szakaly.

Over the next quarter, continued strong employment gains, a stable housing market and some solid growth in wages of at least 1.5 - 2 percent will all be critical to the recovery and corresponding growth in motor vehicle sales, he said.
Media Contacts
Image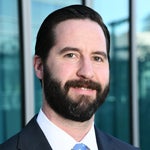 Jared Allen
Vice President, Communications
Image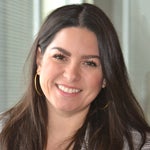 Juliet Guerra
Director, Media Relations