NADA: New-Car Sales Gain from Low Interest Rates, Stronger Housing Market and Rising Employment
NADA CHIEF ECONOMIST STEVEN SZAKALY STICKS TO FORECAST OF 16.4 MILLION U.S. LIGHT VEHICLES SALES IN 2014; AND PREDICTS A RISE TO 16.77 NEW-VEHICLE SALES IN 2015.
McLEAN, Va. (Aug. 1, 2014) - Low financing rates for auto loans, rising home values and an improving employment outlook are key factors contributing to a resurgence in new-car and light-truck sales through the first seven months of the year, says Steven Szakaly, chief economist for the National Automobile Dealers Association.
"Looking ahead, there is no sign that these fundamental drivers will change this year," Szakaly said. "Many consumers have delayed making a new-car purchase, and with the improving economy, they are now looking at trading up their cars for something newer."

Szakaly added that there is a lot of upside potential for new-vehicle sales during the final five months of the year. Earlier this year, he forecasted 16.4 million new-vehicle sales for 2014, a 5.8 percent increase from 2013. Szakaly is predicting a rise in sales to 16.77 million new vehicles in 2015.

"We've had an agonizingly slow recovery that has in many ways been led by the automotive sector, but the overall economy is finally picking up," he said. "The housing market is stronger, gasoline prices have been relatively stable and interest rates - while rising recently - are still low compared to historical levels."

"Five years since the recession, consumers are finally starting to believe the worst is over and are spending again."
Media Contacts
Image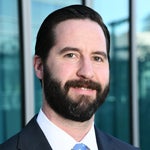 Jared Allen
Vice President, Communications