NADA Joins Latin American Association
McLEAN, Va.  (May 30, 2007)-The National Automobile Dealers Association (NADA) has joined the Latin American Dealer Association (ALADDA), which represents dealers in 14 Latin American countries that sell over 3 million vehicles annually.

As an associate member, NADA will share its knowledge and best practices with dealers throughout Latin America to help improve their profitability, customer satisfaction and overall business performance. 

"It is vital that we have the participation of NADA in our association," said Nicanor Calisto, ALADDA president and a Volkswagen dealer in Quito, Ecuador. "With the ever-changing automotive landscape, we need the knowledge and expertise of the largest dealer association in the world."

ALADDA will provide NADA with a new avenue for gaining insight into the development of Latin America's automotive markets and a better understanding of initiatives that automakers are piloting in that region.

"In an increasingly global economy, it's essential that dealers in the U.S. and worldwide work together to advance the interests of our industry," said Dale Willey, NADA chairman. "We are very pleased to join the leading dealer association in Latin America to exchange expertise and ideas in an effort to help dealers succeed throughout the Americas."

NADA has been active in international affairs for years, but has stepped up its international outreach recently. Joining ALLADA is one example. NADA now channels its growing engagement with automotive dealer associations around the world through an International Affairs Department, which was established last year.

The association participates in a series of dealer meetings in Europe, South America and Asia each year. In addition, NADA has hosted dealer associations from India and China at its headquarters in McLean, Va.

About ALLADA
Since 1974, the members of ALADDA (La Asociacion Latinoamericana de Distribuidores de Automotores) have participated in exchanging ideas and experiences and advocating for a better dealer distribution network. Working with its 14 member countries, the association meets three times a year to work on issues that are important to dealers throughout Latin America.
Media Contacts
Image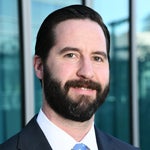 Jared Allen
Vice President, Communications
Image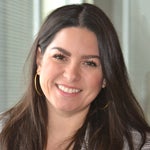 Juliet Guerra
Director, Media Relations