NADA, J.D. Power Team Up for a New Automotive Conference in Los Angeles
THE 2012 WESTERN AUTOMOTIVE CONFERENCE WILL BE HOSTED BY THE LOS ANGELES AUTO SHOW
LOS ANGELES (May 8, 2012) - Automotive industry executives planning to attend press days at the Los Angeles Auto Show in late November now have a good reason to arrive a day earlier.

The National Automobile Dealers Association (NADA) in partnership with J.D. Power and Associates announced today the creation of the Western Automotive Conference, which will be held at the Biltmore Hotel on Nov. 27, 2012. Press days at the auto show run from November 28-29.

"Southern California is home to several international auto manufacturers and NADA represents thousands of new-car dealerships on the West Coast, so it makes a lot of sense to have our industry event in their backyard," said Forrest McConnell, chairman of NADA's Industry Affairs Committee and president of McConnell Honda in Montgomery, Ala.

"We are very pleased to be teaming with NADA once again, following the overwhelming success of our International Automotive Roundtable in February," said John Humphrey, J.D. Power's senior vice president of global automotive. "Combining our unique set of consumer insights, retail transaction data and forecasting information, J.D. Power will be able to provide attendees with an unparalleled view of the California market."

Highlights of the half-day conference, hosted by the Los Angeles Auto Show in association with the Greater Los Angeles New Car Dealers Association (GLANCDA), include: keynote remarks and presentations from top-level executives on the state of the industry and U.S. economy; panel discussions with automakers, innovative new-car dealers and allied professionals; and a networking lunch and reception.

"Conference attendees will gain valuable insight into the new developments in global auto manufacturing and U.S. retailing and hear from industry experts," McConnell said. "Many dealers are what I call 'students of our business.' This event will provide dealers with timely information to stay on top of future trends and gain a competitive advantage. Media attendees and manufacturers will have an opportunity as well to learn more about the dealership side of the auto industry," McConnell added.

John Symes, who represents Southern California on NADA's board of directors, said holding an automotive industry conference on the West Coast is long overdue.

"Dealers, as well as industry executives, should attend this conference to see what is happening in California. It's one of the largest and most vibrant markets in the world," added Symes, president of the Symes Automotive Group in Pasadena, Calif., and a member of the GLANCDA.
Media Contacts
Image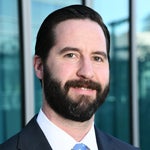 Jared Allen
Vice President, Communications
Image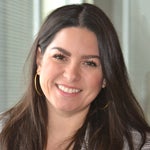 Juliet Guerra
Director, Media Relations