NADA Issues Legislative Call-to-Action in Support of Brownback Amendment to Financial Regulation Bill
NADA: 'EFFECTIVE FEDERAL AND STATE LAWS GOVERNING DEALER-ASSISTED FINANCING ALREADY EXIST'

WASHINGTON (April 6, 2010) - Sen. Sam Brownback, R-Kan., is planning to offer an amendment to exempt auto dealers from the financial regulation bill when the Senate considers the proposed legislation as early as next week. The amendment preserves the ability of consumers to access credit at affordable rates.

The financial reform bill (not yet numbered) would create a new Bureau of Consumer Financial Protection, which would have new authority to regulate auto lending, including potentially ending dealer-assisted financing.  The Senate is likely to vote on financial reform legislation sometime in April.

"Dealer efforts to inform the Senate on this important issue are critical," says David Regan, vice president of legislative affairs for the National Automobile Dealers Association. "Banks and finance companies that underwrite and service auto loans would be covered by the new Bureau of Consumer Financial Protection, making further regulation of auto dealers costly and unnecessary."

"Auto dealers did not cause the credit meltdown, and auto loans did not contribute to the worst financial crisis since the Great Depression," Regan added. "Financial reform legislation should focus on what led to the economic crash in 2008, and not be used as a means to increase regulation on dealers."

Last fall, dealer efforts were essential to passage of a provision in the House financial regulation bill that would exempt auto dealers (except for "buy here, pay here financing") from a similar agency.

With the Senate in recess until April 11, NADA's legislative office is asking dealers to make appointments today with their Senators to discuss this issue, or call their Senators at (202) 225-3121 and urge them to support the Brownback auto dealer amendment to the financial reform bill.
Media Contacts
Image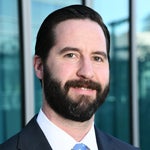 Jared Allen
Vice President, Communications
Image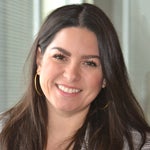 Juliet Guerra
Director, Media Relations