NADA Insurance Bring Relief to High Prescription Drug Prices
MCLEAN, Va. (Feb. 10, 2008) -- The National Automobile Dealers Association's (NADA) Insurance Group will offer a new pharmacy card discount program to its members.

The NADA Pharmacy Card Discount Program, which offers substantial discounts on all brand name and generic drugs, is free to NADA members. The program will launch with a new Web site - NADAInsurance.com - during an 11 a.m. press conference on Sunday, February 10 at the Moscone Center during the 2008 NADA Convention & Exposition in San Francisco. The convention runs February 9-12.

"NADA Insurance brings some relief to high prescription drug prices with our new pharmacy card," said Lin Peacock, vice president of NADA Insurance.  "With more than 50 percent of the American public lacking prescription drug coverage, this is a way for NADA member dealers to help their employees and customers."

Pharmacy discount card holders are obligated to pay for all services, but will receive discounts at the time of purchase ranging from 10-50 percent on more than 12,000 FDA-approved prescription drugs. Savings increase even more when members utilize the mail-order pharmacy.

"There is no cost to enroll," Peacock added. "What makes this program really exciting is that dealers can pass along the pharmacy discount cards to their employees or customers for unlimited use free of charge."

Who can use the discount cards? Any individual with limited or no prescription drug coverage can benefit from the program. Individuals who already have insurance coverage for prescriptions may receive discounts on medications not covered by their health plan. THIS IS NOT INSURANCE.

"NADA members can really tie this program into their dealership marketing efforts," Peacock added. "Take a test drive, come in for an oil change and we'll give you a discount card for unlimited use at your local pharmacy."

Highlights:
• Obtain the lowest price on short-term acute care prescriptions drugs;
• use your card at more than 56,000 chain and independent pharmacies nationwide;
• save on your out-of-pocket expenses. Discounts typically range from 10 to 50 percent on most prescription medications; and
• receive the lowest price in the store, on that day, regardless of "in store" promotions, discounts, and "loss leader" scripts.

Benefit Details:
To locate a participating pharmacy log onto NADAInsurance.com. Simply present your membership card or NADA account number with your prescription to the pharmacist. The pharmacy computer system will compare the discount price with the pharmacy's retail price when the prescription is processed. You pay the lower of the two prices directly to the pharmacy at the point of sale to instantly receive substantial discounts on prescription drugs.

The prescription drug savings card can also be especially useful to seniors enrolled in Medicare. It has been estimated that about 40 percent of Medicare recipients lack prescription drug coverage. 
THIS IS NOT INSURANCE
Media Contacts
Image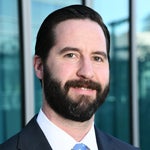 Jared Allen
Vice President, Communications
Image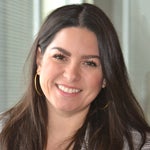 Juliet Guerra
Director, Media Relations