NADA to House: Repeal CFPB's Flawed Guidance on Auto Lending
WASHINGTON (July 28, 2015) - The National Automobile Dealers Association (NADA) today urged members of the U.S. House Financial Services Committee to pass H.R. 1737, a bill that would repeal the Consumer Financial Protection Bureau's (CFPB) flawed 2013 guidance designed to pressure lending institutions into eliminating the availability of auto financing discounts for car buyers.
Currently 126 members of the House, which includes 70 Republicans and 55 Democrats, have cosponsored H.R. 1737, a bill introduced in April by Reps. Frank Guinta (R-N.H.) and Ed Perlmutter (D-Colo.). The legislation is identical to legislation (H.R. 5403) that garnered 149 bipartisan cosponsors in the 113th Congress.

The bill would rescind the CFPB's 2013 guidance to auto lenders, require public input and cost impacts of future guidance, require transparency in the process and require the agency to work in consultation with other government agencies that Congress vested with regulatory authority.

"As a matter of principle, consumers have the right to negotiate, the right to seek a better deal, and the right to choose the loan that's best for them - but the CFPB has been trying to take that right away," said NADA President Peter Welch. "Reps. Guinta's and Perlmutter's bill will produce a more informed process by requiring the CFPB to study the consumer impact of its policy to eliminate consumer discounts in the showroom, and require public input, transparency and consultation with other affected government agencies."

The CFPB in 2013 issued a guidance urging auto lenders to move away from discountable compensation for auto dealers who arrange credit for their customers, and instead compensate dealers with non-negotiable payments like flat fees. If enacted by lenders, the policy would mean that consumers would no longer be able to negotiate a lower rate on credit with their dealer in the purchase. For millions of consumers this would reduce access to lower interest rates on their auto loans.

Rather than create new regulations, NADA, the National Association of Minority Auto Dealers (NAMAD) and the American International Automobile Dealers Association (AIADA) have issued a compliance program to dealers that would address fair credit risks in the automotive marketplace. The program is based on an existing U.S. Department of Justice model to address fair credit risk. This program is superior to the CFPB's model, as the DOJ program addresses fair credit risk without decreasing competition and harming consumers.

"When you're paying $30,000 for a car and stretching to do it, consumers should have every possible financial advantage possible," Welch added. "No government institution should deny that. That's not what Washington is supposed to do."
 
Media Contacts
Image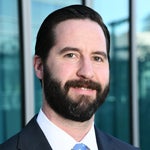 Jared Allen
Vice President, Communications