NADA Hires New Academy Instructor
McLEAN, Va. (June 13, 2014) - Thomas O. Carney, Jr., has joined the National Automobile Dealers Association and American Truck Dealers as an Academy instructor.

"I'm excited to be part of the team that supports the dealer franchise system," said Carney. "NADA has been a key source of automotive intelligence throughout my 30 years in the business."

Over his career, Carney has worked for various companies in senior level sales and marketing positions. He was employed by Volkswagen of America, American Honda Motor Corp. and American Suzuki Motor Corp. working in positions ranging from sales, distribution and dealer development. He also managed a Suzuki dealership in Huntsville, Ala., and has taught as a professor at Northwood University, Cerritos College and Jilin University-Lambton College in China.

"With more than three decades of automotive experience in diverse senior leadership positions with manufacturers, dealerships and allied companies, including teaching as a Northwood University professor for several years, Tom will have a significant impact on the design and delivery of the Academy's curriculum," said John Lyboldt, NADA vice president of dealership operations. "Tom also has teaching and sales experience working in Asia, which will benefit our students and members."

Carney has a bachelor's degree in marketing from Eastern Michigan University, and a master's degree in business administration from National University and University of Chicago.

NADA and ATD Academy programs prepare current and future dealership leaders and managers to improve the operations and financial results of each department within the dealership. For more information call (800) 557-6232 or email academy@nada.org .
Media Contacts
Image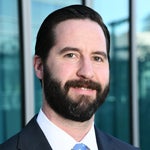 Jared Allen
Vice President, Communications