NADA Hires Abram Olmstead to Lead Digital Advocacy
TYSONS, Va. (Sept. 7, 2016) - The National Automobile Dealers Association (NADA) today announced that it has hired Abram Olmstead, a veteran digital strategist, as the association's digital media director.

In this role, Olmstead will oversee NADA's communications efforts across all digital platforms, and lead the development of the association's strategy for using online platforms to communicate with and market to both internal and external audiences. Olmstead will report to NADA's senior director of media and public relations, Jared Allen, who joined NADA's Public Affairs team in February 2015.

Olmstead comes to NADA from the U.S. Chamber of Commerce, where he was the senior manager of digital strategic communications. Olmstead led the chamber's social media and digital marketing efforts, managed the day-to-day messaging, crafted and implemented long-term strategies, and expanded the reach and sophistication of the chamber's digital media presence. Olmstead previously interned at the White House's National Economic Council, as well as the U.S. Department of Labor's Bureau of International Labor Affairs.

"In order to be successful advocates for our dealer members, NADA has to be able to engage and influence the conversation wherever it is occurring," said NADA President Peter Welch. "Having an experienced communicator like Abram lead our strategy for engaging across the entire digital and social media landscape will do wonders for NADA's ability to remind consumers, regulators, and other critical influencers of the numerous benefits that franchised new-car dealers provide their customers."

Olmstead's hire is the most-recent in a series by NADA's Public Affairs department, which Welch has significantly bolstered since Jonathan Collegio took over as senior vice president in 2014. In addition to adding Allen to run media relations, NADA has also added award-winning digital and video content capability in-house.

"Dealers are vitally important to their communities, their local economies, and to the economic well-being of the nation as a whole, so their voice in Washington, D.C., needs to be heard - and heard effectively," said Collegio. "Abram's hire as digital media director is one of the final pieces of the puzzle that, when complete, will allow NADA to provide its members with an unrivaled ability to communicate on their behalf."
Media Contacts
Image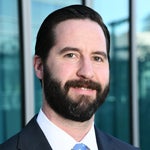 Jared Allen
Vice President, Communications
Image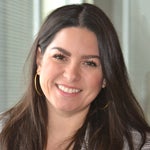 Juliet Guerra
Director, Media Relations