NADA to FTC Staff Bloggers: Let the States Decide How Consumers Shop for New Cars
McLEAN, Va. (April 25, 2014) -- Three staffers from the Federal Trade Commission on Thursday posted a blog on the agency's website expressing their own opinions-not the opinion of the FTC or any individual commissioner-about how new cars should be retailed in the U.S.
The FTC staff bloggers, however, failed to acknowledge how the franchised dealer network actually benefits car buyers through price competition and safety, and provides enormous economic benefits to local communities.
During a flurry of media inquiries from Reuters, Automotive News , USA Today to CNN and others, NADA responded as follows: "For consumers buying a new car today, the fierce competition between local dealers in a given market drives down prices both in and across brands - while if a factory owned all of its stores it could set prices and buyers would lose virtually all bargaining power," said Jonathan Collegio, NADA vice president of public affairs. "And buying a car isn't like buying a pair of shoes online. Cars require licensing to operate, insurance and financing to take home, and contain hazardous materials, so states are fully within their rights to protect consumers by standardizing the way cars are sold."
Media Contacts
Image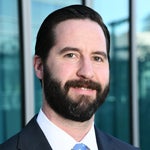 Jared Allen
Vice President, Communications