NADA Foundation Presents Grants to Wheeling Jesuit University
McLEAN, Va. (Oct. 9, 2015) - The National Automobile Dealers Charitable Foundation presented Wheeling Jesuit University in West Virginia with two grants totaling $14,000. The donations were made through the Joseph J. Sanchez Memorial Fund, which supports the emergency needs of students; and the John P. Winston, Sr., Memorial Fund, which is dedicated to the study of ethics.

"We are grateful to the National Automobile Dealers Charitable Foundation for its support of Wheeling Jesuit University. This generous gift provides our students access to an affordable, Jesuit education - an education that will allow them to lead lives of leadership and service in their workplaces and communities," said Rev. James Fleming, S.J., president of Wheeling Jesuit University.

Sanchez was former vice president and general manager of General Motors' Oldsmobile division and the first president of Saturn Corporation. Since 1985, Sanchez fund grants totaling $579,000 have been presented by the NADA Foundation to private and independent colleges across the country.

Winston served as an NADA secretary and was an attorney who was committed to ethical practices. Since 1990, the Winston fund has contributed $539,000 in grants to the study of ethics.

"It's our pleasure to honor the memory of Sanchez and Winston with these grants to Wheeling Jesuit University to support causes with such a special meaning to each of them," said Bob Mallon, chairman of the NADA Foundation.
 
The grants were presented by Mallon; Dan Wharton, NADA foundation trustee and president of Wharton Auto Group in Parkersburg, W.Va.; Roberta Robinson-Olejasz of Bob Robinson Chevrolet Buick GMC Cadillac in Wheeling, W.Va.; and Ruth Lemmon, president of West Virginia Automobile and Truck Dealers Association.
Media Contacts
Image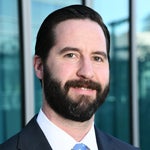 Jared Allen
Vice President, Communications