NADA, Experian to Build Used Vehicle Special Study
NADA, EXPERIAN TO BUILD USED VEHICLE SPECIAL STUDY NEW ENHANCEMENTS WILL PROVIDE 20 GROUP MEMBERS AND DEALER ACADEMY STUDENTS WITH IN-DEPTH COMPARATIVE BUSINESS, MARKET ANALYSIS AND VEHICLE BUYER INSIGHT FOR IMPROVED BUSINESS DECISIONS

MCLEAN, Va. (Feb. 4, 2007) - The National Automobile Dealers Association (NADA) and Experian Automotive, a division of global information solutions company Experian® (LSE:EXPN), are teaming up to help bring added value to NADA's Used Vehicle Special Study.

Experian will supply new marketplace and consumer insight information, as well as data processing services, for the study, which will be available to more than 2,500 of NADA's 20 Group dealer members as well as NADA Dealer Academy students looking for comparative analysis on dealership performance.

The new product will help auto dealers make the best decisions for their business with up-to-date, precise marketplace information powered by AutoCount® market data from Experian Automotive.  NADA will enhance its Used Vehicle Special Study with Experian market vehicle and market intelligence tools to provide faster, more accurate data collection, analysis and distribution of the study by first pulling information directly from each participating dealer's DMS (dealership management system), eliminating tedious and potentially inaccurate data entry from the dealer.

"These enhancements will not only help us deliver the Used Vehicle Special Study more quickly and accurately, but will provide added layers of information and insight that our members need to better understand their performance," said Bill Willis, 2006 chairman of the Dealership Operations Committee for NADA. "I am confident that the new study will become a vital part of how our members do business."

In addition to the financial analysis and within-group comparisons traditionally provided by the study, NADA 20 Group members and NADA Dealer Academy students will have the option to receive new, comprehensive marketplace analysis to compare their sales against activity across their entire market to help identify new opportunities. The study will also provide an added layer of consumer insight which will help identify different types of used vehicle shoppers in a particular market to help dealers build more intelligent marketing and advertising strategies.

NADA, Experian to Build Used Vehicle Special Study

"NADA's selection of Experian Automotive's data and services to build the Used Vehicle Special Study demonstrates our focus is directly in line with the needs of today's dealers," said Scott Waldron, president of Experian Automotive. "We are excited to partner with NADA to help them bring their members relevant information to drive their business decisions and identify their most profitable customers."

In conjunction with the Used Vehicle Special Study's enhancements, NADA will also expand its offering of the study to allow dealers to upgrade to quarterly analysis and request trending analysis reports over multiple quarters. Individual dealers will also be able to purchase the Used Car Special Study for a comprehensive analysis of their business results and a comparison to their results versus industry performance targets.
Media Contacts
Image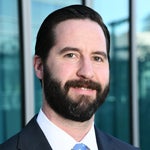 Jared Allen
Vice President, Communications
Image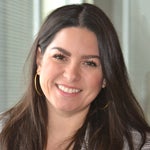 Juliet Guerra
Director, Media Relations