NADA, EPA's Energy Star Program Announce Initiative to Improve Energy Efficiency at Auto Dealerships Nationwide
WASHINGTON (Jan. 23, 2007) - The National Automobile Dealers Association (NADA) and U.S. Environmental Protection Agency's (EPA) ENERGY STAR Program announced the launch of a joint Energy Stewardship Initiative today to help auto dealers improve the energy efficiency of their facilities and operations.

The Initiative, unveiled at the Washington Auto Show, provides data, tools and other strategies for dealerships to implement improved energy practices and technologies at their facilities.  It builds on the joint efforts of NADA and ENERGY STAR last year to develop and distribute an educational guide for dealers.

"Dealers are committed to improving energy efficiency in their businesses to protect the environment and reduce overhead costs, and this Initiative is a very important step toward that goal," said 2007 NADA Chairman Dale Willey.

"America's auto dealers are delivering more than great cars," said Bill Wehrum, Acting Assistant Administrator for EPA's Office of Air and Radiation. "They are driving energy savings up and costs down, while leading the way to a healthier environment and a stronger economy.  NADA's response to the ENERGY STAR Challenge is an example of exceptional leadership at work."

NADA and ENERGY STAR will recognize dealerships that achieve annual energy savings of 10 percent or higher.  By reducing energy consumption by 10 percent industry-wide, dealerships could save nearly $193 million and prevent more than one million tons of CO2 emissions annually.
Media Contacts
Image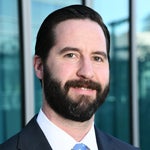 Jared Allen
Vice President, Communications
Image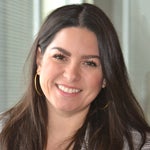 Juliet Guerra
Director, Media Relations