NADA Elects Texas Auto Dealer Annette Sykora As 2008 Chairman and Iowa Dealer John McEleney Elected Vice Chairman
WEST PALM BEACH, Fla. (Oct. 16, 2007)-The National Automobile Dealers Association (NADA) has elected Annette Sykora as its 2008 chairman. Sykora is dealer principal of Smith Ford Mercury in Slaton, Texas, and Smith South Plains Ford, Lincoln-Mercury, Dodge, Chrysler and Jeep in Levelland, Texas.

John McEleney, president of McEleney Motors, Inc. and Southgate Motors. Ltd., in Clinton, Iowa, was elected as NADA's 2008 vice chairman.

"I am truly honored by the confidence that has been placed in me by the board of directors, and I'm looking forward to facing the challenges ahead," said Sykora.

The election was held at NADA's board of directors meeting in West Palm Beach, Fla.  ykora and McEleney will assume office at NADA's Convention & Exposition, in San Francisco, February 9-12, 2008.

Annette Sykora 
Chairman-elect Sykora, a new-car dealer since 1989, is NADA's vice chairman and has served on the association's board of directors since 1999.  She also is a member of the Industry Relations Committee, trustee on the National Automobile Dealers Charitable Foundation Board and director on the Insurance Trust Board.

Previously, she chaired NADA's Public Affairs, Convention and ATAE/NADA committees, and was a member of the Finance Committee.

In her state, she is a past chairman of the Texas Outstate Ford Dealer Advertising Fund and was named "Boss of the Year" by the women's division of the Slaton, Texas Chamber of Commerce in 1993.

John McEleney 
Vice Chairman-elect John McEleney, a new-car dealer since 1976, is chairman of the association's Industry Relations Committee. He is also a director on the Guide Company and Insurance Trust boards, and member of the Nominating Committee.

Previously, he was NADA's Region III vice chairman and a member of the Government Relations, Industry Relations and Public Affairs committees. 

Elsewhere in the industry, he has served as chairman of the Pontiac National Dealer Council and was a member of the Buick National Dealer Council.
Media Contacts
Image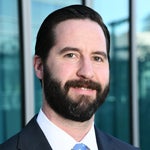 Jared Allen
Vice President, Communications
Image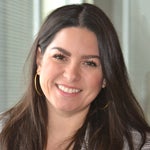 Juliet Guerra
Director, Media Relations