NADA Elects Kansas Auto Dealer Dale Willey As 2007 Chairman; Texas Dealer Annette Sykora Elected Vice Chairman
CHARLESTON, S.C. (Oct. 24, 2006) -The National Automobile Dealers Association (NADA) has elected Dale Willey as its 2007 chairman.  Willey is president of Dale Willey Automotive, in Lawrence, Kansas.

Annette Sykora, dealer principal of Smith Ford Mercury in Slaton, Texas, and Smith South Plains Ford, Lincoln-Mercury, Dodge, Chrysler and Jeep in Levelland, Texas, was elected as NADA's 2007 vice chairman. She is the first woman elected to that post.

"I look forward to working with dealers across the country to build on NADA's strong record of achievement this year and to address the considerable challenges facing the industry in the year ahead," said Willey.

The election was held at NADA's board of directors meeting in Charleston, S.C. Willey and Sykora will assume office at NADA's Convention & Exposition, in Las Vegas, February 3-6, 2007.

Dale Willey

Chairman-elect Willey, an automobile dealer since 1970, is currently NADA's vice chairman and serves on NADA's board of directors.  He is a member of the ATAE/NADA Committee and a director on the boards for the N.A.D.A. Official Used Car Guide Company, Insurance Trust, and Retirement Administrators.

Willey was a 1993 winner of the Time Magazine Quality Dealer Award, sponsored annually by Time, Goodyear Tire and Rubber Co. and NADA to honor professional excellence and community leadership and was named the Lawrence Chamber of Commerce Businessman of the Year in 1995.

Annette Sykora

Vice Chairman-elect Annette Sykora, a new car dealer since 1989 and a member of NADA's board of directors, currently serves on the association's Industry Relations Committee.  She also is a trustee on the National Automobile Dealers Charitable Foundation board.

Sykora is past chairman of the Texas Outstate Ford Dealer Advertising Fund.  In 1993, she was named "Boss of the Year" by the women's division of the Slaton, Texas Chamber of Commerce.
Media Contacts
Image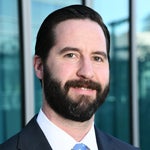 Jared Allen
Vice President, Communications
Image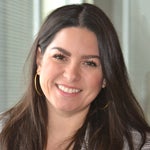 Juliet Guerra
Director, Media Relations