NADA Economist: Vehicle Sales Remain Strong in 2016
TRAVERSE CITY, Mich. (August 2, 2016) - Despite some economic and political uncertainty ahead with the upcoming elections, the National Automobile Dealers Association (NADA) is holding steady its sales forecast of 17.7 million new cars and light trucks for 2016.

"We've had six straight years of steadily rising sales, which has been a fantastic period of growth, and vehicles per household have returned to the same level prior to the Great Recession," said NADA Chief Economist Steven Szakaly at the Center for Automotive Research Management Briefing Seminars in Traverse City, Mich., on Tuesday. "But most pent up demand has been satisfied. For 2017, we expect new-vehicle sales to reach 17.1 million units."

Szakaly added that rising employment and leasing remain big positives that will continue to grow and drive sales, as well as low gasoline and diesel prices, which allow consumers to spend more on vehicles, and continue the trend of higher light truck sales compared to cars. 

"For 2016, light trucks will account for about 59 percent of the new-vehicle sales market and cars will account for 41 percent," he said. "Leases are increasing, which now accounts for more than 34 percent of the market."

Interest rates on auto loans are expected to rise modestly by about 50 basis points, Szakaly added, but "consumers will not feel the pinch of rising interest rates because automakers will roll out additional financial incentives," he said.

Szakaly highlighted several trends that could slow down new-vehicle sales growth in the coming years. 

"The aging vehicle fleet discourages long-term vehicle sales; average loans terms for new vehicles have risen to 68 months; and new-vehicle transaction prices are continuing to rise, up about 3 percent this year, while wages remain stagnant," he said.

Szakaly added that the greatest growth ahead will likely come from millennials and new household formations. 

"Until millennials come of age with higher wages, get married and have children, the auto industry will experience stagnant growth periods." 
Media Contacts
Image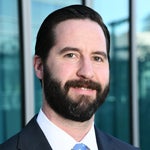 Jared Allen
Vice President, Communications
Image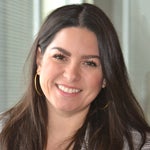 Juliet Guerra
Director, Media Relations