NADA Economist Predicts 2008 Auto Sales to Slide
SAN FRANCISCO (Feb. 10, 2008) - Sales of new cars and light trucks will drop below 16 million units in 2008, says Paul Taylor, chief economist of the National Automobile Dealers Association (NADA).

"The economy will improve in the second half of 2008 to help reach sales of 15.7 million units of light vehicles," Taylor said.

Speaking at the 2008 NADA Convention & Exposition in San Francisco, Taylor reported that slow growth for the U.S. economy will continue in the first half of 2008, yielding weak light vehicle sales through the first six months of 2008.

"Energy costs of gasoline, home heating and cooling will continue to drain money from consumer budgets and slowdown consumer spending," Taylor said. "A sagging residential real estate market and credit crunch will be helped by recent interest rate cuts by the Federal Reserve. But real estate difficulties will persist into 2009 for about half of the U.S. population."

Taylor, who has earned a reputation as one of the most insightful U.S. economists, provided the NADA Dealer Optimism Index, a leading indicator of new vehicle sales, as evidence that franchised dealers remain reasonably confident in the economy.

"Short-term interest rates are falling, but credit problems and unemployment will persist in 2008," Taylor added. "So the economy is a mixed picture. Dropping gasoline prices would assist light vehicle sales but are not assured in a volatile energy market."

Taylor expects peak unemployment of about 5.3 percent during 2008.

Light trucks outsell passenger cars
Reporting on 2007 automotive sales data, Taylor said that light trucks, which include SUVs, CUVs, pickups, minivan and vans, outsold passenger cars. Light truck sales made up 53 percent of the sales mix in 2007.

CUV segment remains strong
Crossover utility vehicles (CUVs) sales were the only segment with strong growth in 2007. In fact, CUV sales experienced a double-digit sales increase in 2007, rising more than 17.8 percent. New vehicle sales in the small car segment increased 0.8 percent in 2007.

Hybrid sales continue to increase
New hybrid vehicle sales reached more than 350,000 units in 2007. Toyota dominated the hybrid sales mix followed by Honda, Ford, Nissan and General Motors.

Used-vehicle sales drop in 2007
Used vehicles sold by franchised new-car and truck dealerships dropped in 2007 to 11.4 million units from 11.5 million units sold in 2006.

"Used vehicle sales, parts and service revenue will be even more crucial revenue streams for dealers in 2008," Taylor said.
Media Contacts
Image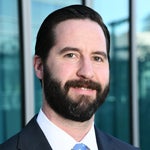 Jared Allen
Vice President, Communications
Image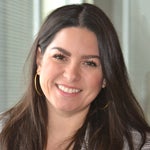 Juliet Guerra
Director, Media Relations