NADA Completes Rebranding Effort, Launches New Logo as Part of Refocus on Advocacy Efforts
CHANGES INCLUDE RENAMING POLITICAL ACTION COMMITTEE "NADA PAC".

TYSONS, Va. (Jan. 11, 2015)-The National Automobile Dealers Association (NADA), one of the nation's largest industry trade associations, today announced the completion of a major corporate rebranding initiative that coincides with ongoing efforts to re-center the organization around its core mission of advocating on behalf of the nation's 16,500 franchised new-car dealers.

As part of the rebrand, NADA refreshed its corporate logo to both deliver a modern look and serve as the anchor for a cohesive aesthetic across all of NADA's communications platform, including print, online, email, social media, advertisements, marketing materials, presentations, videos, signage, displays, and NADA Convention materials. NADA also re-designed its sub-brand logos - including those of the NADA Academy, NADA Convention and Expo, NADA Retirement Program, and others - to align more closely with the refreshed NADA logo.

NADA President Peter Welch explained that creating a single, strong brand that is instantly recognizable to each of NADA's stakeholder audiences - including member dealers, auto manufacturers and industry partners, policymakers, the media, and the public - is a vital part of being a successful, influential advocacy organization.

"A strong and recognizable brand is critical to the individual success of each of our dealer members, just as it is critical to the success of the manufacturers of the vehicles our dealers sell and service," said Welch. "It's no different here at NADA."

Political Action Committee renamed "NADA PAC"
NADA also announced it was changing the name of its political action committee to NADA PAC, the National Automobile Dealers Association Political Action Committee, from the earlier Dealers Election Action Committee (DEAC). As the third-largest trade association PAC by total contributions, NADA PAC has a long record of supporting members of Congress from both parties who recognize the importance of local dealerships to their communities, consumers, economies and constituents.

NADA's rebranding comes at a time when the organization has recommitted itself to its core advocacy efforts in Washington, D.C. This commitment has included the transition of its in-house retirement plan into a partnership with Empower Retirement, as well as the 2015 sale of the NADA Used Car Guide - which for more than 80 years was the industry standard for accurate and comprehensive used-vehicle valuations. - to J.D. Power and Associates. NADA also re-launched its website in April 2015.

"Enabling NADA to better focus on its core mission of enhancing America's new-car dealer network, and advocating on behalf of our dealer members in Washington, D.C., has been one of my primary objectives as president of NADA," Welch added. "Whether we're talking about mobilizing our grassroots network, testifying before Congress, or the sign on our door, if it's going to benefit America's franchised new-car and truck dealers, then NADA is going to do it."
Media Contacts
Image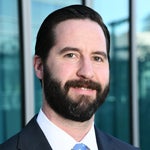 Jared Allen
Vice President, Communications
Image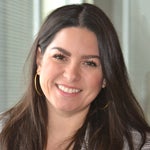 Juliet Guerra
Director, Media Relations