NADA Commends the U.S. Senate for Passing Dealers Rights Amendment in Spending Bill
WASHINGTON (Dec. 13, 2009) - The National Automobile Dealers Association (NADA) issued the following statement today after the U.S. Senate voted 57-35 to pass the spending bill, which includes the NADA-backed dealer rights provision:

"NADA commends the Senate and House leaders who fought to keep the dealer rights amendment in the spending bill. We look forward to the President signing this into law soon.

"The dealer rights provision will provide affected General Motors and Chrysler dealers and their respective automakers with a fair arbitration process to resolve ongoing concerns about recent dealership closures. As with any compromise, this is not a perfect solution. However, this is far better than any of the other previous proposals. It's appropriate for members of Congress to pass this legislation during the same week they focused on Main Street small businesses and jobs.

"Congressional passage of the dealer rights amendment is the culmination of months of work by NADA and other dealer groups to obtain a fair and meaningful arbitration process for affected dealerships.

"Assistant Senate Majority Leader Richard Durbin, D-Ill.; Sen. Chuck Grassley, R-Iowa, the lead sponsor of the legislation in the Senate; Sen. John D. Rockefeller, D-W.V., chairman of the Senate Commerce Committee; and Sen. Kay Bailey Hutchison, R-Texas, deserve a lot of credit for their efforts to gain a fair resolution for dealers.

"Numerous meetings were also held with the House Democratic leadership and amendment sponsors Reps. Steny Hoyer, D-Md.; Chris Van Hollen, D-Md.; Dan Maffei, D-N.Y.; and Frank Kratovil, D-Md, as well as House Appropriations Committee Chairman David Obey, D-Wis., and other committee members who strongly backed the proposal of Rep. Steve LaTourette, R-Ohio. Rep. LaTourette and the House Democratic leadership deserve tremendous credit for their persistent efforts to find a fair resolution for affected dealers.

"During a year with so many other pressing national issues, these House and Senate leaders devoted a significant amount of their time to address the dealer closure issue. And we very much appreciate their efforts."
Editor's note: Nearly 800 Chrysler dealerships were closed earlier this year and GM announced plans to shut down more than 1,300 dealerships by next October.
Media Contacts
Image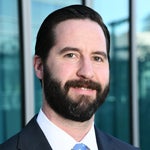 Jared Allen
Vice President, Communications
Image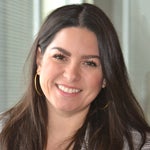 Juliet Guerra
Director, Media Relations