NADA Commends Action by Federal Reserve and Treasury to Increase Availability of Auto Loans
TREASURY DEPARTMENT ANNOUNCES NEW INITIATIVE UNDER THE TROUBLED ASSET RELIEF PROGRAM (TARP)

WASHINGTON (Nov. 25, 2008) - Addressing a key request from the National Automobile Dealers Association (NADA), the U.S. Treasury Department announced today a new program to increase the availability of auto loans.

"This is great news for consumers and auto dealers alike," said NADA Chairman Annette Sykora. "These steps will go a long way in helping to restore the consumer confidence that we need to return our country to economic stability. Dealers will be making sure that their customers are fully aware of the new opportunities they have when it comes to auto financing."

To support the return of automotive lending, the Federal Reserve will establish a $200 billion Term Asset-Backed Securities Loan Facility (TALF) which will, in turn, facilitate the issuance and sale of securitized auto loans. Utilizing the Troubled Asset Relief Program (TARP) Funds, Treasury will provide $20 billion of credit protection to the Federal Reserve in support of the TALF.

"By providing liquidity to issuers of consumer asset backed paper," Treasury Secretary Henry Paulson explained, "the Federal Reserve will enable a broad range of institutions to step up their lending." He added that this will allow borrowers to have access to lower cost auto loans.

"The economic health and well-being of our nation depend on a robust automotive industry," Sykora said in a Nov. 7 letter to Paulson and Federal Reserve Board Chairman Ben Bernanke. "Auto sales constitute 20 percent of all retail spending in the United States, and millions of Americans rely on our industry for their livelihood and financial security."

Significantly, in establishing the TALF, the Federal Reserve reserved the right to clarify its reach, and NADA is still working with the agencies to do just that. "As pleased as we are with today's actions by the Federal Reserve and the Treasury," Sykora noted, "there is also a need for greater liquidity in the market for wholesale automotive inventory loans (know in the industry as 'floorplan' financing)."

"We call upon the regulators to confirm that the TALF eligibility requirements reach floorplan securitizations," Sykora said. "This would help ensure that dealers have at their dealerships the selection of vehicles that consumers want to buy when they come in to use the auto loans that the government has today freed up."
Media Contacts
Image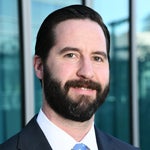 Jared Allen
Vice President, Communications
Image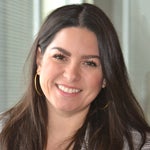 Juliet Guerra
Director, Media Relations