NADA Collector Car Video Contest Winner Gary Gilchrist Names South Sound Care Foundation As Recipient of $5,000 Donation
TYSONS, Va. (Feb. 18, 2021)—Last week, the National Automobile Dealers Association (NADA) announced Gary Gilchrist and his 1970 Chevrolet Chevelle SS 454 LS5 as the winner of the first-ever NADA Collector Car Video Contest. The contest, part of NADA Show 2021, invited NADA members to share a video of 60-seconds or less showcasing their favorite collector car for a chance to win a $5,000 donation to a charity of their choice.
Gilchrist, president of Gilchrist Chevrolet Buick GMC, Inc. in Tacoma, Wash. and NADA Board of Directors member, named South Sound Care Foundation as the recipient of the $5,000 donation. The South Sound Care Foundation brings clinical trials and cancer research to the South Sound Region of Washington and to provides residents with cancer treatment options otherwise unavailable them.
In 2015, Gilchrist's brother and business partner John was diagnosed with non-Hodgkin's lymphoma. After undergoing conventional treatments without success, John went through three clinical trials arranged by South Sound CARE, giving John healthy years to pursue his passions.
"The car you saw in the video was one of John's projects and the man who presented the car was his grandson, Carter. You fulfilled our family's wish to provide trials for others and Carter's goal of participating in a meaningful activity in his papa's memory," said Gilchrist. "Thank you so much for your generous donation to South Sound CARE, which is near and dear to the entire Gilchrist family."
During NADA Show, attendees were able to vote on their favorite submission through the virtual Show platform. To view Gilchrist's video submission, click here. For more information on the South Sound Care Foundation, please click here.
Media Contacts
Image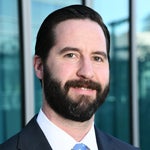 Jared Allen
Vice President, Communications
Image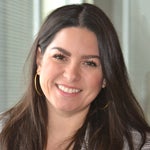 Juliet Guerra
Director, Media Relations