NADA to Co-Sponsor Dealer Day Conference at 2010 SEMA Show
DEALERS ATTENDING THE INFORMATION-PACKED SESSIONS RECEIVE A FREE ONLINE COURSE FROM NADA UNIVERSITY'S LEARNING HUB, 'ACCESSORIZING YOUR WAY TO ADDITIONAL PROFITS'

MCLEAN, Va. (Aug. 18, 2010) - The National Automobile Dealers Association will co-sponsor the third annual Dealer Day conference at the Specialty Equipment Market Association's (SEMA) 2010 convention, at the Las Vegas Hilton (Pavilion 1), on Nov. 3 from 8 a.m. to 1 p.m.

The Dealer Day conference features an information-packed agenda designed to provide auto dealers with the feedback, tools and resources they need to expand or build accessory operations to benefit their business operations across the board.

Dealers who attend the Dealer Day conference will receive an added bonus, a free Learning Hub course from NADA University, titled "Accessorizing Your Way to Additional Profits." NADA University, an online education and training resource for dealers, was launched this year.

"Dealer Day is an outstanding program that was developed specifically to address the accessory sales opportunities for dealers and we're proud to be a part of it," said NADA Chairman Ed Tonkin. "Any dealer who is looking to build profitability in the accessory area should be there."    

The conference, developed with NADA's input and dealer feedback, will show dealers how to use a successful accessory program to differentiate product lines, create customer value and loyalty, and generate additional revenues.

It will feature individual sessions on such key topics as:
Aligning goals among various departments to drive overall sales and profitability;
Ensuring quality in an accessory program, while addressing concerns over warranty and liability issues;
Capturing the attention of online customers to drive them to your Web site; and
Understanding the day-to-day challenges and opportunities of running an accessory program and capitalizing on them, as discussed by "real life" dealership employees.

Dealers who have attended a previous Dealer Day conference gave it high marks. "I thoroughly enjoyed Dealer Day last year," said Carl Lindsey, senior parts manager for Rick Keffer Dodge Jeep in Jacksonville, Fla.

"It was very informative and helped me understand the success that others were having with their respective programs, so I could come back to my dealership and try these things out," Lindsey added. "We have had great success in installing leather in our vehicles, as well as accessorizing them."
Media Contacts
Image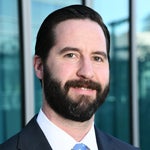 Jared Allen
Vice President, Communications
Image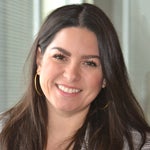 Juliet Guerra
Director, Media Relations