NADA Chairman Urges President Bush to 'Act Now' on Emergency Automaker Loans
ECONOMIC DOWNTURN TAKING HEAVY TOLL IN COMMUNITIES ACROSS THE COUNTRY

WASHINGTON (Dec. 17, 2008) - The Chairman of the National Automobile Dealers Association, Annette Sykora, says that with each passing day, more dealerships are closing and more people are losing their jobs.

"These are desperate times in many communities around the country," Sykora said in a written statement issued today. "We've heard encouraging words from the White House, but time is of the essence. A lot of people are depending on the White House to provide the bridge loans to prevent a collapse of the auto industry. We need action now."

This year alone 900 dealerships out of 19,700 are expected to close, with a loss of almost 50,000 jobs.

The NADA Chairman emphasized the need to bring stability to the auto industry and to restore consumer confidence.

Sykora said she agrees with the White House that it would be "irresponsible to further weaken and destabilize our economy." Failure of an automaker would have a domino effect on dealers and suppliers. Bankruptcy would further threaten the availability of credit for dealers for consumer purchases and financing the vehicle inventory on their lots.

"The road to economic recovery starts at the dealership," Sykora said. New-car sales account for 20 percent of retail sales nationally. "Auto sales have helped lead economic recoveries in the past, but it starts with consumer confidence," Sykora added.
Media Contacts
Image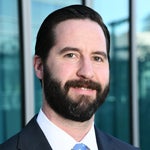 Jared Allen
Vice President, Communications
Image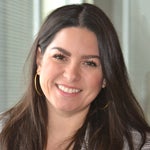 Juliet Guerra
Director, Media Relations