NADA Chairman Says Next Two Months Are Critical to the Future of Auto Industry
NEW ORLEANS (Jan. 26, 2009) - With 2009 expected to be one of the toughest years yet for auto retailing, the incoming chairman of the National Automobile Dealers Association issued a call-to-action Monday, urging dealers to make their voices heard in the debate over how to return the industry to economic viability and how new emission standards should be implemented. 

"The next two months are critical to the future of our industry as we know it - the future of GM and Chrysler, availability of credit and the return of stability to our economy," said 2009 NADA Chairman John McEleney, an Iowa dealer.

"In a 17-million sales year, it may be enough for us to share that we sponsor Little League teams or that we helped to fund the new wing at the local hospital," McEleney said. "In a 12-million sales year, we've got to tell how we contribute to our community's bottom line."
"Tell how many of our employees' kids we helped send to college."
"Tell how many people were able to get healthcare through us."
"Tell how many people picked up lifelong skills - technical skills, people skills and management skills in the time they've worked for us."
"The unprecedented nature of the times we find ourselves living in has been both a blessing and a curse," he said. "It's drawn the kind of attention to our industry that we haven't encountered in years."

With all that media attention, dealers had to inform people about the model of their business, "about the fact that it's our money we invest in buildings and staff and training, not the manufacturers," he said. "It's our investments that are on the line to get their products distributed to buyers."

With much attention being paid to the industry, it's incumbent upon dealers to inform the public about auto retailing's impact on local, state and national economies. Sales taxes collected at auto dealerships nationwide total in the billions of dollars each year. And auto sales make up nearly 20 percent of all retail spending in the U.S.

Today, President Obama directed the Environmental Protection Agency to review whether to authorize state efforts to regulate vehicle emissions. NADA welcomes that review, McEleney said, but is urging the administration to carefully examine how those rules would actually be implemented. That kind of review will reveal that the California Air Resources Board's rule is in direct competition with the federal CAFE program, he said.

"We hope that the president and the EPA administrator will realize that a single national fuel-economy standard is smarter than a patchwork of state regulations that will only further endanger our industry," McEleney said.

With the auto industry undergoing drastic changes, the coming year could be one of the most challenging ever. But the auto industry is cyclical, and dealers will continue to succeed if they focus on things they can control, he said.

"Our job is to protect and strengthen our dealerships so that as the cycle turns upward, we are in a position to thrive," McEleney said.

A lifelong resident of Clinton, Iowa, McEleney joined the family car business after receiving a business administration degree from the University of Notre Dame in 1973. His two dealerships sell Chevrolet, Buick, Pontiac, GMC, Cadillac, Toyota and Hyundai brand vehicles. His father, Warren McEleney, was NADA president in 1971.
Media Contacts
Image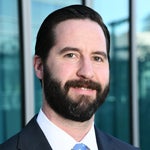 Jared Allen
Vice President, Communications
Image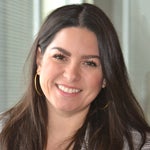 Juliet Guerra
Director, Media Relations