NADA Chairman Says Changing Auto Sales Market Creates New Opportunities for Industry
WILLEY OUTLINES CHALLENGES, PROGRESS IN SPEECH TO AUTOMOTIVE PRESS

DETROIT (Oct. 9, 2007)-The chairman of the National Automobile Dealers Association (NADA), Dale Willey, said the changing auto sales market is an opportunity for manufacturers and dealers to "transform problems into opportunities." 

Loss of market share and higher gas prices create an opportunity for the auto industry to reinvent itself," said Willey, in a speech to the Automotive Press Association in Detroit today. "Those higher prices create an opportunity to design and sell more efficient vehicles."

Willey said the industry is taking the right approach to improving fuel economy and reducing CO2 emissions by supporting an "aggressive but responsible" congressional bill, referring to legislation introduced in the House by Reps. Baron Hill (D-Ind.) and Lee Terry (R-Neb.), H.R. 2927. It would raise Corporate Average Fuel Economy (CAFE) standards for cars to between 32 and 35 miles-per-gallon by 2022, countering a more severe version in the Senate that could threaten vehicle choice.

"Drastic government mandates could force automakers to build cars that the American consumer will not buy," said Willey. "If that happens, car owners will simply hold onto their older, less-efficient cars."

Willey pointed out that the industry is well-positioned to meet other challenges facing it, including the housing slump, credit crunch and potential economic downturn.

"Auto sales account for the largest segment of our retail economy - over 22 percent - and dealerships employ more than one million people nationwide," he said. "The industry as a whole is strong," he added, referring to a projection by NADA Chief Economist Paul Taylor that new-car sales will be about 16 million at year's end and that the past eight years have been the best in U.S. history.

Willey said the industry's problems today are not as severe as the difficulties it has overcome in the past. "We've survived world wars, natural disasters, depressions, recessions and an ever-changing marketplace," he said. "We can't lose sight of the fact that we've faced these tremendous challenges again and again, and always overcome them by turning problems into opportunities."
Media Contacts
Image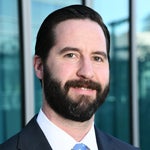 Jared Allen
Vice President, Communications
Image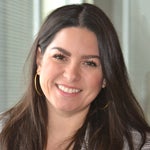 Juliet Guerra
Director, Media Relations