NADA Chairman Says 'Auto Bankruptcy of Any Kind is Not an Option'
WASHINGTON (Dec. 18, 2008) - Responding to news reports that the White House is considering a so-called "orderly" bankruptcy for auto companies, the Chairman of the National Automobile Dealers Association, Annette Sykora, strongly argued against such a move.

"Bankruptcy, whether it's structured or not, would destroy demand for that company's vehicles and put dealers out of business," Sykora said in a written statement today. "Dealers are already having a hard time getting credit to operate their businesses. A bankruptcy would further threaten the availability of credit not only for consumers, but also for dealers' financing of the vehicle inventory on their lots.

Sykora pointed out that car buyers are looking for backup when they make the second most expensive purchase in their lives. "They want to be confident that there is a brick and mortar facility to go back to for service and warranty work and recalls. Car buying is about long-term relationships. And you can't have that without consumer confidence. Bankruptcy further erodes consumer confidence. That's exactly the opposite of what we need," Sykora added. 

How consumers would react to a bankruptcy filing is one of the key questions in the debate over automaker relief. A recent study by auto market research firm CNW Research found that an auto bankruptcy would drive away buyers. More than 80 percent of Americans who intend to buy a new car would abandon their plans if the automaker behind the brand filed for bankruptcy, according to the CNW Research study released in July. The study found that bankruptcy would send shoppers elsewhere because, in the minds of consumers, it would be "admitting defeat." The CNW Research surveyed 6,000 people who intend to buy new vehicles.

"As the association representing more than 93 percent of all the dealers in this country, dealers are uniquely qualified to confirm the findings of the CNW study," Sykora said. "We talk to customers every day."
Media Contacts
Image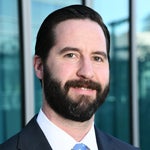 Jared Allen
Vice President, Communications
Image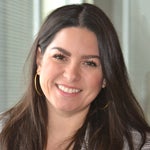 Juliet Guerra
Director, Media Relations