NADA Chairman Outlines Ways to Avoid Purchasing Flood-Damaged Vehicles
DETROIT (October 6, 2005) - The chairman of the National Automobile Dealers Association (NADA), Jack Kain, offered a series of recommendations to protect consumers and dealers from purchasing vehicles damaged by Gulf Coast floods or other causes.

In a speech to the Automotive Press Association today, Kain said vehicle history and title information should be readily available to the public and automobile dealers. Toward that goal, he proposed the following steps be taken:
Insurance companies should make Vehicle Identification Number (VIN)-based information on totaled vehicles accessible to the public
Automobile manufacturers need to disclose the VINs of the cars and trucks totaled by Katrina and Rita, as well as future storms or other causes;
State Department of Motor Vehicle (DMV) offices should work with private data vendors to create an electronic vehicle title data system that is uniform and easy accessible.
"We will all benefit when complete title information gets to dealers and consumers more quickly," Kain said. "The integrity of the entire system is at stake," he added.
A vehicle's title documents many of its characteristics, and may include significant damage from floods or accidents.
"All we need is a list of VINs for totaled vehicles, and the insurance companies should provide this," said Kain.
Kain's call for a national electronic database, using existing technology and more accessible title data from DMVs, could help to prevent consumers from purchasing potentially dangerous vehicles.

"We could eliminate a great deal of title fraud right now if consumers could run a Web search of title information from all 51 jurisdictions," he said.

Kain also urged Congress to take action by using incentives to make state vehicle title laws more uniform. He said the law should encourage the states to carry forward brands. "No one should be able to wipe a title clean simply by obtaining a title from another state," he said. "The front of each title should carry all the brands of the states where that vehicle has been titled," he added.

In addition to the measures proposed by Kain, NADA issued a national press release shortly after Katrina struck offering consumer tips to spot a flood-damaged vehicle. Estimates are that the number of flood-damaged vehicles resulting from Katrina and Rita is in the hundreds of thousands.
Media Contacts
Image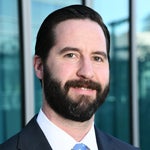 Jared Allen
Vice President, Communications