NADA Chairman: Franchised Dealers Provide Price Competition, Safety and Local Economic Benefits
 FORREST MCCONNELL: MORE THAN 4,000 GENERAL MOTORS DEALERS NATIONWIDE ARE GEARING UP TO TAKE CARE OF THEIR CUSTOMERS 
NEW YORK (April 15, 2014) - Franchised new-car dealers in the U.S. helped pave the way for startup brands, such as Honda and Toyota, said Forrest McConnell, chairman of the National Automobile Dealers Association.

"All these manufacturers-even back in 1968-leveraged the franchised dealer system to get their products to the public because franchised dealers shouldered the cost of stores, service, employees and inventory," McConnell said today in remarks at the 2014 Automotive Forum presented by NADA and J.D. Power in New York City. "Dealers gave those franchises a partner on the road to success."

McConnell, a Honda and Acura dealer in Montgomery, Ala., highlighted the consumer benefits of the current franchise dealer network for sales, service and handling vehicle recalls. He said the franchise dealer system drives competition up and keeps costs down, and "cutting out dealers would not lower car prices because a factory-owned retail network would have to put in the same investment in physical assets and the same operating expenses that dealers now shoulder."

"If manufacturers sold directly to customers, there would be zero competition in pricing vehicles, parts and service. Dealerships compete fiercely for the opportunity to sell people cars and to service those cars for the long-term. That kind of competition benefits customers," he added. "Customers would be stuck paying the full sticker price-because there would be no 'same brand dealership' to shop and compare prices. The biggest competition for a Ford dealer is the other Ford dealer down the street."

McConnell added that 2013 was a record year for product safety recalls, and this year with millions of General Motors vehicles recalled, more than 4,000 GM dealers nationwide are gearing up to take care of their customers.

"When something goes wrong on the assembly line, our service departments are there to make things right," he said. "GM dealers are getting ready to support their customers from New York City to Yuma, Arizona, at no cost to them." Car and truck owners know they have a dealership in their community that they can turn to."
Media Contacts
Image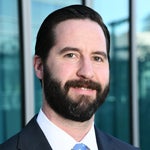 Jared Allen
Vice President, Communications