NADA Chairman Commentary: The Next 100 Years of Evolution is Here
BY JEFF CARLSON, NOVEMBER 2016

As the end of the year approaches and NADA's next 100 years is upon us, dealers are looking to the future of this industry more than ever. NADA is committed to being proactive and forward-looking in its mission to advocate for the franchise system and provide dealers with the resources they need to succeed. As part of that mission, NADA is proud to have commissioned an important study, "The Dealership of Tomorrow: 2025," by Glenn Mercer, a highly regarded automotive consultant.

On NADA's behalf, Mercer is taking a comprehensive and thoroughly researched look at what automotive retailing will look like to dealers, consumers and manufacturers in 2025.

The report's preliminary findings are extremely positive. According to Mercer, the franchised dealership model will see plenty of evolution-but not a revolution-over the next 10 years. As all of us expect, there will be some significant changes coming to U.S. dealerships, but there won't be a disruptive overthrow of our long-held business model, which has survived more than 100 years.

Mercer announced some critical findings from his research during the Auto Conference LA earlier this month. Above all, Mercer found that our current dealership model will remain dominant, with direct-sales efforts focused on high-end vehicles and representing just a small fraction of U.S. vehicle sales. He also expects that dealerships will become more alike with dealers adopting prescribed features of factory stores. Our numbers may also fluctuate over the next few years, with the number of dealerships shrinking slightly, to an estimated 16,500 stores by 2025. This means that steady but slow consolidation of store ownership will continue, and private ownership will continue to dominate.

An important finding for smaller dealer members is that, while facing different challenges than larger metro dealers, they have the advantage of geographically protected markets, strong customer relationships, and lower rates of change to manage.

The report also forecasts that light-vehicle sales will be in the range of 17-18 million, much like the levels they are today. However, the mix may shift to more expensive vehicles and higher-income customers, and dealers will need to focus on capturing revenue from service-including through innovative approaches to customer service-as profit margins on new vehicles continue to decline. Additionally, online sales will become more commonplace but will not be dominant. The study also examines the impact of electric vehicles, autonomous cars and mobility services. Mercer anticipates that electric-vehicle sales will grow by 2025 but remain less than five percent of the market. Regardless, according to Mercer, it is critical for dealers to continue to embrace the market potential for electric vehicles.

We expect Mercer to complete his full report ahead of the NADA 100th Convention & Expo in New Orleans in January. As NADA shares the result of this study through several dealer workshops at the Convention, we hope that it will stimulate long-term thinking and planning for all of us in the U.S. auto industry. Ours has long been an industry that rewards resilience, hard work, passion and entrepreneurship, and I'm confident that U.S. auto dealers are ready for the next 100 years of evolution.

Jeff Carlson, 2016 NADA chairman, is a Ford and Subaru dealer in Glenwood Springs, Colo.
Media Contacts
Image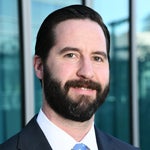 Jared Allen
Vice President, Communications