NADA - Cash for Clunkers Program Enters Wind-Down Phase
WASHINGTON (August 19, 2009) - The federal "cash for clunkers" or "CARS" program is now entering its wind-down phase. Earlier today, U.S. Transportation Secretary Raymond LaHood announced that, within the next 48 hours, guidance will be issued regarding the process by which the program will be brought to a close.

NADA held a high-level meeting this morning with DOT and NHTSA officials to reiterate dealer concerns about the "clunkers" program and to stress the urgency of fixing these problems. As the first order of business, NADA stressed the importance of addressing - as soon as possible - how the program will end, including the possible suspension of the program. In addition, NADA emphasized that NHTSA must eliminate all dealer reimbursement delays; the failure to make such payments is creating financial hardship and uncertainty for dealers and consumers alike.

As we await the end-of-program guidance, dealers should keep in mind the following points:
Although, according to press reports, Secretary LaHood stated today that "there will be no car dealer that won't be reimbursed," NADA believes that this is based on DOT's view that sufficient funds remain available. It is important to note that NHTSA has confirmed elsewhere that if the program's money runs out before a dealer is reimbursed, that dealer will not be paid.
Given the popularity of the program and the rapid pace at which "clunker" deals are being done, it is difficult, if not impossible, to accurately project the "burn rate" of available funds.
In view of the foregoing, dealers who accept additional "clunker" deals face a growing risk that they may not be reimbursed.
NADA will continue to press NHTSA for clarity on, and resolution of, all open "cash for clunkers" questions, and we will provide additional dealer updates when circumstances warrant.
Media Contacts
Image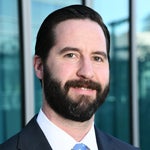 Jared Allen
Vice President, Communications
Image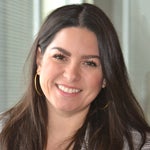 Juliet Guerra
Director, Media Relations