NADA Backs Consumer Tax Breaks for Auto Sales
SEN. BARBARA MIKULSKI INTRODUCES TAX DEDUCTION BILL TO PUT ECONOMY 'BACK ON ITS WHEELS'

WASHINGTON (Nov. 12, 2008) - The National Automobile Dealers Association (NADA) supports proposed legislation announced today by U.S. Sen. Barbara Mikulski, D-Md., which seeks to stimulate the struggling economy by boosting retail automobile sales.

Today at a suburban Maryland dealership, Sen. Barbara Mikulski proposed granting a tax incentive for consumers who purchase a new car or truck. New vehicle owners would be able to temporarily deduct sales and excise taxes as well as interest on auto loans from their income taxes. (View the arguments in favor of tax incentives for car buyers from Mikulski). 

"Credit is available again but lagging consumer confidence is still depressing new car and truck sales 25-30 percent," NADA Chairman Annette Sykora said. "Now is the time for Congress and the White House to implement a stimulus package that is focused on 'Main Street.'"

Sykora, a dealer from Lubbock, Texas, noted that since auto sales make up almost one-fifth of the nation's retail economy, a boost in new vehicle sales would create a wave of economic activity, which would be felt through every level of the economy, from Main Street to the factory floor.

"Congress and the President must consider leveraging the incredible economic engine of the automobile industry to jump-start our shaky economy," added Sykora.

The "Auto Ownership Tax Assistance Amendment" would make interest payments on car loans temporarily tax deductible for the remainder of 2008 through the end of 2009. Congressional leaders have indicated that consideration of a post-election stimulus package is possible to provide emergency assistance to the struggling auto industry. Prior to the 1986 tax reforms, taxpayers were able to deduct auto, credit card and other types of debt from their annual tax bill.

Additionally, NADA suggested a "cash for clunkers" program to create an economic and environmental benefit by getting older model vehicles off the road permanently. Up and successfully running in several states, the initiative offers cash incentives for people to trade in older vehicles and purchase new cleaner and more fuel-efficient cars and trucks.

"With great deals and incentives on vehicles, credit is available for consumers through a network of local banks and with some of the highest quality and fuel-efficient vehicles available ever, we just need to give the consumer the motivation and the confidence to visit their local dealership to see that a new car purchase is in reach," Sykora added.
Media Contacts
Image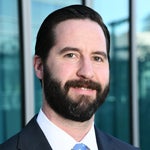 Jared Allen
Vice President, Communications
Image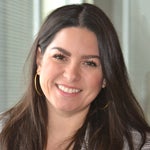 Juliet Guerra
Director, Media Relations