NADA: April Auto Sales Continue to Lead Economic Growth
FUTURE AUTO SALES ARE BACKED BY STRONG ECONOMIC TAILWINDS.

MCLEAN, Va. (May 1, 2015) - Falling gasoline prices and continued pent-up demand have spurred spending on new cars and light trucks, with average retail transaction prices rising more than 3 percent in the first quarter compared to the same period a year ago, says the National Automobile Dealers Association.

The average retail transaction price for a new vehicle was $33,189 through the first quarter.
 
"Consumers clearly feel confident enough in the economic recovery to make big-ticket purchases," said NADA Chief Economist Steven Szakaly. "While we've seen a pullback in investments in other industries, particularly in oil-related industries, automotive retailing remains a growth industry."
 
NADA has forecasted sales of 16.94 million new-light vehicles for 2015.
 
"The automotive-retailing sector is continuing to outpace growth in the overall U.S. economy," Szakaly added. "Economic and employment growth were slower than expected in the first quarter but vehicle sales remain strong."
 
New and redesigned vehicles
 
The strong summer selling season and the allure of new-vehicle models will likely keep sales humming, despite an expected gradual rise in gasoline prices by about 11 percent over the next eight months of the year, NADA predicts.
 
This year, the light-truck segment, which includes SUVs, CUVs, minivans and pickup trucks, is expected to outsell cars by 56 percent to 44 percent, respectively, Szakaly added.
 
Low auto loan rates
 
The Fed is expected to delay an interest rate increase and any increase is likely to be small, he said. NADA now forecasts the Fed to raise rates by just 25 basis points in the fall and 35 basis points by the end of 2015.
 
"The historically strong spring and summer selling seasons will be driven by new and redesigned vehicles as well as competitive financing rates, which bode well for auto sales over the next several months," Szakaly added.

High trade-in values
 
Szakaly added that strong consumer demand in the used-vehicle market is keeping trade-in values high, which is another value for car buyers.
 
"Just like the new-vehicle market, we continue to see healthy demand for used cars," he said. "Those same factors in the new-vehicle market, which include low financing rates, extra spending money and improving employment opportunities, are driving car buyers to the used-vehicle market as well."
Media Contacts
Image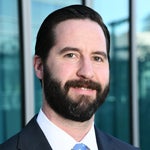 Jared Allen
Vice President, Communications