NADA Applauds Congressional Passage of Cash-for-Clunkers Bill
WASHINGTON (June 18, 2009) - The Senate voted today to approve the cash-for-clunkers legislation contained in the war spending bill. The legislation now proceeds to the White House, where President Obama, who has previously called for passage of a fleet modernization program, is expected to sign the bill into law.

Once signed into law by the President, the National Highway Traffic Safety Administration (NHTSA) is allowed 30 days to create the rules to implement the cash-for-clunkers program as well as establish an informational Web site for consumers and dealers.

NADA has been working aggressively with NHTSA and has already had numerous meetings and conference calls in anticipation of passage of the bill. NADA will work with NHTSA to assure that regulations are issued as soon as possible.

In response to passage of the bill by Congress, John McEleney, chairman of the National Automobile Dealers Association (NADA) issued the following statement:

"NADA applauds Congressional action on a fleet modernization program that will boost consumer confidence, get the economy going again and reduce our dependence on foreign oil. By approving a cash-for-clunkers program today, Congress is giving consumers a strong incentive to replace their older vehicles with new, more fuel efficient cars and trucks. With families struggling in this economy, giving them an additional $3,500 to $4,500 to apply toward their down payment will put a new vehicle purchase in reach for many. With more fuel-efficient vehicles on the road, it will also help reduce the nation's dependence on foreign oil. A spike in new car and truck sales will also help communities that rely on the revenue from vehicle sales taxes and other fees to fill their budget shortfalls."
Media Contacts
Image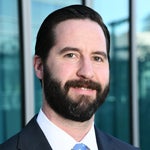 Jared Allen
Vice President, Communications
Image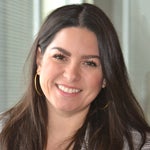 Juliet Guerra
Director, Media Relations