NADA to Appeal Court Decision on FTC's Risk-Based Pricing Rule
D.C. DISTRICT COURT UPHOLDS FTC INTERPRETATION CONCERNING THE SCOPE OF THE RISK-BASED PRICING RULE
WASHINGTON (May 25, 2012) - The U.S. District Court for the District of Columbia on May 22 granted the Federal Trade Commission's motion for summary judgment against an action brought by NADA that challenged the agency's broad interpretation of the scope of the federal Risk-Based Pricing Rule. 

The law that the rule implements (section 311 of the FACT Act) applies to persons who, among other requirements, "use" a credit report in particular credit transactions. The FTC issued an interpretation in July 2011 stating that dealers engaged in three-party vehicle financing transactions who do not obtain, receive or review a credit report nevertheless "use" a credit report based on the finance source's use of a credit report and therefore are responsible for complying with the Risk-Based Pricing Rule's notice requirement. 

Believing this interpretation to be flawed, unnecessary and burdensome to many dealers by requiring them to purchase credit reports for no purpose other than to comply with the Risk Based Pricing Rule, NADA subsequently initiated this challenge. 

In its complaint, NADA argued that Congress never intended the word "use" to extend to this subgroup of dealers and that the FTC lacked authority to issue such an interpretation. Although the court found that the statute is capable of supporting NADA's interpretation, it held that the FTC possessed authority to issue its interpretation and that its interpretation is reasonable.

Regardless of which party prevailed at the district court level, NADA anticipated that the other party would appeal the District Court decision to the D.C. Circuit Court of Appeals. NADA will now direct its outside counsel to commence the appeal.
Media Contacts
Image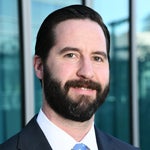 Jared Allen
Vice President, Communications
Image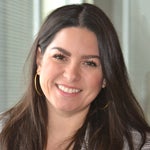 Juliet Guerra
Director, Media Relations