NADA Answers Call to Duty in 2009
ORLANDO, Fla. (Feb. 13, 2010) - After a year that battered the auto industry-the lowest new vehicle sales rate since World War II, near-automaker liquidations and more than 2,000 dealership closures-it's time for the industry to come together, John McEleney told thousands of dealers today at the National Automobile Dealers Association (NADA) convention in Orlando, Fla.

"Ultimately, dealers and manufacturers are in the business of selling cars," said McEleney, 2009 NADA chairman. "And we have to do that together."

After the tragic series of events in 2009 that threatened the auto industry more than at any time in six decades, NADA took "immediate action to support dealer interests," he said.

"Our biggest challenge was convincing the President's Task Force that dealers are not an incremental cost to manufacturers," said McEleney, a General Motors, Toyota and Hyundai dealer from Clinton, Iowa. "The fact is the distribution system that exists for automakers today is extremely efficient. All costs of the retail side of the business are paid for by dealers."

McEleney, who attended the 1971 NADA convention in San Francisco as a college student when his father, Warren McEleney, concluded his term as NADA president, said the most difficult part of his year in office was hearing first-hand from dealers who either lost their Chrysler franchises or were placed in wind-down with GM.

"The damage inflicted on these dealers, their families and their employees is unimaginable," said McEleney, whose family has been selling cars for four generations. "They were essentially denied an opportunity to make a living in this industry. Third and fourth generation dealerships were shuttered. A lifetime creation of capital was wiped out by the stroke of a pen."

He said dealers from every state in the country were instrumental in telling their story to Congress and why lawmakers should intervene to support affected dealers. Last December, legislation was passed that provided terminated GM and Chrysler dealers with a "second chance," he said.

"NADA harnessed the influence and power of 17,000 new-car dealers and successfully leveraged that power in Congress to the benefit of dealers throughout the country," he said. "We hope the manufacturers have learned something from this crisis. Three lessons come to mind: listen to your dealers; respect your dealers; and help your dealers succeed. If it's positive results you seek, then embrace a positive approach."

During a tough sales year in 2009, McEleney said "cash for clunkers" was an example of dealers, manufacturers and government working together for the good of the industry.

"If it weren't for NADA, there would not have been a 'cash-for-clunkers' program, period," he said. "There would not have been the initial one billion dollar funding and there would not have been the additional two billion dollar funding. This program was NADA working at its best."   

Last December, new-car dealers were excluded from oversight of the proposed Consumer Financial Protection Agency. The House bill, as it was originally written, would have hurt dealers and their customers, he said

"It needed to change, and we got it changed," McEleney said. "And we're fighting in the Senate for the same thing."

In the final weeks of his chairmanship, the Toyota recall became front page news. McEleney said it was too early to tell how Toyota's market share will be affected, but dealers have been working diligently to fix the recalled vehicles as quickly as possible.

"This underscores the importance of having a strong dealer network in place to handle just such situations," he said. "NADA is asking Congress, as it begins to investigate the recall, not to give countenance to any unsubstantiated rhetoric, which has the effect of unjustifiably alarming the public about the Toyota brand."

McEleney added that Congress should not rush to judgment.

"Ill-advised comments reverberate through the entire buying public, impacting auto dealerships, their employees and our local and national economy," he said.

Two weeks ago, NADA launched its Trucks for Haiti campaign. About 72 hours later, more than 100 were donated by dealers from around the country.

"Even though the past 12 months have been the most turbulent in the auto industry since the Great Depression, America's dealers found the resources to help those in dire need," he said.

The NADA convention runs through Monday, Feb. 15 at the Orange County Convention Center.
 
Media Contacts
Image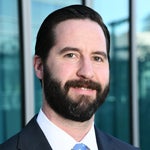 Jared Allen
Vice President, Communications
Image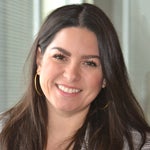 Juliet Guerra
Director, Media Relations