NADA Announces Establishment of an International Affairs Office
MCLEAN, Va. (Jan. 18, 2006) -In recognition of the increasingly global nature of the automotive industry, the National Automobile Dealers Association (NADA) has announced plans to establish an International Affairs Department in the spring.

"Our involvement in international activities has grown exponentially over the past few years," NADA Chairman Jack Kain said.  Hundreds of dealers from other countries regularly attend NADA's convention each year. NADA is preparing to host its fourth consecutive International Roundtable at its upcoming convention in Orlando next month. NADA also is receiving an ever-increasing number of invitations to speak at international automotive meetings around the world. More and more U.S. automotive retailing policies are being influenced by decisions made overseas. The U.S. leadership of the auto manufacturers is increasingly being drawn from those with extensive international experience.

The new department will provide analysis and serve as an information resource for NADA by monitoring and tracking international developments affecting the auto industry.

By centralizing the coordination of a wide array of international efforts, NADA says it will be in a much stronger position to address the needs of new car dealers in the U.S.

"We represent new car dealers in the U.S., big and small, domestic and international, and to do that most effectively, the time has come to approach international automotive affairs in a much more systematic manner," NADA President Phil Brady said. "Now, all of NADA's international initiatives will be brought together under one office."
Media Contacts
Image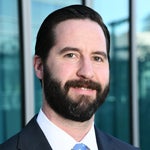 Jared Allen
Vice President, Communications
Image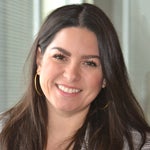 Juliet Guerra
Director, Media Relations