NADA Analytical Services Group to Provide AmeriCredit Crop with Auctionnet Data
McLEAN, Va. (May 18, 2007)-NADA Analytical Services Group (NADA ASG) announced today that AmeriCredit Corp. has extended its contract to include AuctionNet raw data. 

AuctionNet, a joint initiative between NADA ASG and the National Auto Auction Association (NAAA), currently has close to 80 million records in its archives and is the leading wholesale data supplier to the automotive industry, with over 650,000 transactions recorded each month.

"AmeriCredit is a recognized leader in auto remarketing," said Mike Stanton, NADA ASG chief operating officer and vice president. "Their choice of AuctionNet validates its quality and importance as a comprehensive data set worth analyzing to improve the decision-making process." 

"We take many different factors into account when determining when and where to resell our vehicles," said Kurt Brown, AmeriCredit vice president, portfolio analytics. "Adding AuctionNet data can only improve that process and provide us with better intelligence on where we can expect the best sales results.  It will help us reduce our risk and improve our recoveries."

AmeriCredit, a long-standing customer of NADA ASG, provides financing both indirectly through auto dealers, as well as directly to consumers, particularly in the subprime market.

About NADA Analytical Services Group

The NADA Analytical Services Group, a NADASC subsidiary, has provided used vehicle valuation products and services since 1933. Its client base stretches across the entire used vehicle valuation industry, including automotive, finance, fleet/lease, government and insurance companies and agencies. In addition to the N.A.D.A. Official Used Car Guide®, N.A.D.A. also produces the N.A.D.A.  e-Valuator® valuation software family, various developer's tools, the ATD/N.A.D.A. Official Commercial Truck Guide, AuctionNet Online, consumer and business web sites, and a full line of appraisal guides, including RVs, boats and motorcycles. Most recent products include N.A.D.A. Portfolio Online and AutoVector, a web-based reporting and analysis tool.

About AmeriCredit

AmeriCredit Corp. is a leading independent automobile finance company that provides financing solutions indirectly through auto dealers and directly to consumers in the United States and Canada. AmeriCredit has over one million customers and approximately $15 billion in managed auto receivables. The Company was founded in 1992 and is headquartered in Fort Worth, Texas.
Media Contacts
Image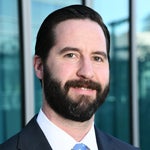 Jared Allen
Vice President, Communications
Image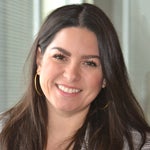 Juliet Guerra
Director, Media Relations