NADA: Aging Vehicles, Increased Inventory and Lower Gasoline Prices to Boost Auto Sales
McLEAN, Va. (May 1, 2012) - While automakers reported mixed results for U.S. new-car and light-truck sales in April, Paul Taylor, chief economist of the National Automobile Dealers Association (NADA), highlighted several factors that are expected to boost sales over the next several months.

"Modest economic growth and declining gasoline prices, low interest rates, more leasing options and aging vehicles that need to be replaced will likely result in higher auto sales over the next several months," Taylor said.

As of April 27, the average price for regular gasoline has fallen to $3.83 a gallon nationwide, about 11 cents lower than late March, according to AAA.

"If the trend of falling gasoline prices continues as expected, lower gasoline prices will be a key contributor to sales increases in both the new- and used-vehicle markets," Taylor added. "Lower gasoline prices will act much like a tax decrease, putting more money in the pockets of consumers."

Taylor predicts that U.S. new-car and light-truck sales will increase by more than 10 percent in 2012 as the new-vehicle supply increases.

"As inventory levels of small and midsized cars with four-cylinder engines return to normal after the production bottlenecks in the U.S. and Asia, new-car sales will likely increase in future months," Taylor said. "Light-truck sales will see a comeback during the second quarter. Falling gasoline prices-assuming there are no oil disruptions in the Middle East-will increase demand for both new and used sport-utility vehicles, crossover-utility vehicles, minivans and pickup trucks."

Taylor added that May's sales results will indicate where the auto industry is headed for the rest of the year as the inventory mix of new cars and light trucks is fully restocked at dealerships.

Another factor expected to boost new-car sales is higher than average trade-in values on used vehicles. According to the NADA Used Car Guide, used-car prices continued to rise in recent months, which have increased the trade-in values for consumers shopping for another vehicle.
Media Contacts
Image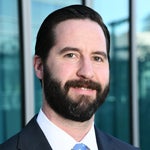 Jared Allen
Vice President, Communications
Image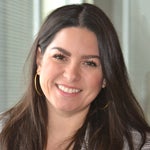 Juliet Guerra
Director, Media Relations