NADA Adds Seasoned Veterans to Lobbying Team
WASHINGTON (May 12, 2014) - The National Automobile Dealers Association (NADA) announced today the addition of two accomplished government relations professionals to its legislative affairs staff.

Laura Perrotta joins NADA from the American Traffic Safety Services Association, where she represented the road safety and traffic control industry. Kathy Mason, a highly-respected Washington tax lobbyist, comes to NADA from the Newspaper Association of America.

"Laura and Kathy are exceptional professionals who will help enhance our legislative and political efforts on Capitol Hill," said Ivette Rivera, NADA vice president of legislative affairs. "Their depth of experience coupled with their drive will complete a very effective team advocating on behalf of auto and truck dealers before Congress."

Perrotta began her professional career as a staffer in the Capitol Hill office of former Rep. Amo Houghton, R-N.Y., moving to the National Court Reporters Association and then the firm of Miller/Wenhold Capitol Strategies. In 2011, she was named an Association Trends Effective Association Lobbyist and has received the President's Call to Service Award for her volunteer work.

Mason worked previously with the Forest Industries Council on Taxation, and past employers include Merrill Lynch; Pierce, Fenner & Smith; and the Mint Investment Management Company. Her public policy career began as a congressional staffer for former Rep. Tom Bevill, D-Ala. Her legislative experience, in particular with tax policy, will be an asset to dealers on Capitol Hill, Rivera added.

Both have extensive association experience and are Certified Association Executives (CAE).
Media Contacts
Image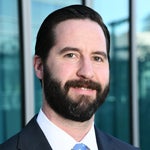 Jared Allen
Vice President, Communications