NADA Adds Seasoned Communicator to Legislative Shop
WASHINGTON (August 10, 2006) - The National Automobile Dealers Association (NADA) announced the addition of Bailey Wood to the association's legislative affairs office, where he will serve as Director of Legislative Affairs and Communications.  In this role, he will be responsible for providing communications outreach for NADA's congressional activities.

"With nearly a decade of communications experience and his service on Capitol Hill, Bailey already has a strong grasp of the major issues facing the nation's automobile and truck dealers," said David W. Regan, NADA Vice President for Legislative Affairs. "Our major priorities remain: killing the death tax, promoting additional disclosure for dangerous totaled vehicles, and fighting unwarranted and unnecessary federal regulation of the industry,. Bailey's understanding of these issues and ability to advocate on behalf of our members will aid us in achieving these goals."

Wood's extensive Hill experience includes serving as Communications Director for former House Homeland Security Committee Chairman Christopher Cox (R-CA).  He also led Rep. Cox's communications efforts as Chairman of the House Policy Committee, a leadership position in the House of Representatives.  Additionally, Wood has worked for the House Education and Workforce Committee and several members of Congress from California, New Jersey, and Ohio.  He most recently stepped down as President of Wood Public Affairs, LLC, a government affairs and public relations firm that he founded, to pursue opportunities in the automotive industry.

"Many decades ago my family owned a Packard dealership," Wood said, referring to the auto manufacturer that built cars from the early to mid-1900s, "That background, coupled with my experience on Capitol Hill, has given me a solid understanding of the challenges facing our members."

Wood replaces Ivette Rivera who was promoted to Executive Director of Legislative Affairs.
Media Contacts
Image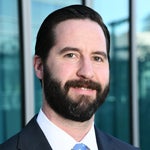 Jared Allen
Vice President, Communications
Image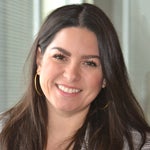 Juliet Guerra
Director, Media Relations