Modernize the Truck Fleet Coalition Supports Bipartisan Legislation to Repeal the FET; Seeks Inclusion in Infrastructure Bill
WASHINGTON (July 22, 2021)–The Modernize the Truck Fleet, a coalition of trucking industry stakeholders – including the American Truck Dealers (ATD), American Trucking Associations and other groups – announced their strong support for bipartisan legislation to repeal the 12% federal excise tax (FET) on the sale of heavy-duty trucks and trailers. The bill, S. 2435, was introduced by Sen. Todd Young (R-Ind.) and Sen. Ben Cardin (D-Md.), both members of the tax-writing Senate Finance Committee, which has jurisdiction over transportation-related taxes.
The proposed legislation will help modernize America's heavy-duty truck fleet and protect the 1.3 million jobs supported by the U.S. trucking industry. Repeal of the FET allows fleets to replace older heavy-duty trucks with newer, safer and greener trucks. The coalition is urging Congress to include the Young/Cardin legislation in the bipartisan infrastructure legislation.
"On behalf of the trucking industry, we thank Sen. Young and Sen. Cardin for their legislation to repeal the FET, which will result in cleaner safer trucks on the road," said Steve Bassett, ATD chairman and dealer principal of General Truck Sales in Muncie, Ind. "With most heavy-duty trucks over ten years old, passing this bill is crucial to help America modernize its aging truck fleet."
The FET was first enacted by Congress in 1917 to help fund World War I and is the highest excise tax on a percentage basis that Congress levies on a product, often adding over $20,000 to the price of a new heavy-duty truck. The tax coupled with recent regulatory costs makes it more difficult for small businesses to afford a new truck.
"The trucking industry is developing exciting environmental technologies, and I'm grateful to Sens. Cardin and Young for leading legislation that will help spur the adoption of these cleaner, greener trucks," said Korey Neal, president of K. Neal Truck and Bus Center in Hyattsville, Md.
Mark Parker, ATD NextGen chairman from Linthicum Heights, Md. added: "Doing away with the FET will help small businesses replace older trucks with new trucks that have the latest safety features, which will reduce crashes and increase highway safety."
The full text of the bill, S. 2435, to repeal the FET can be found here. For more information on the FET, please find an infographic here and a one-page issue brief here.
Media Contacts
Image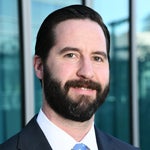 Jared Allen
Vice President, Communications
Image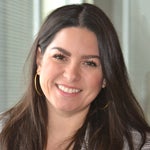 Juliet Guerra
Director, Media Relations