McConnell Ready to Lead NADA in 2014
NEW ORLEANS (Jan. 27, 2014) - Although new-car dealers continue to face a host of challenges from the government and industry, Forrest McConnell, III, 2014 chairman of the National Automobile Dealers Association, said dealers are risk-takers and they can rely on NADA just as he and his family have done for generations.

"NADA is working through some of the toughest regulatory and legislative challenges that Washington throws at us," said McConnell, in keynote remarks today at the NADA Convention & Expo in New Orleans.

"Many of you know that the government has been trying to impose more regulations over our $783 billion finance market. Why? Because they don't understand our business," he said. Eighty percent of customers come to us because our financing system is convenient and competitive. We provide credit avenues that they didn't even know existed. NADA will keep hammering Washington that dealers don't add to customers' credit costs. We save our customer's money. Period."

McConnell, who began serving on NADA's board in 2008, outlined some of association's industry efforts, including meeting with 30 manufacturers at least twice a year and analyzing the responses from NADA's Dealer Attitude Survey.

"It's important that our manufacturers understand and respect what we do. We buy their products. We invest billions in capital. We absorb many of their costs," he said. "We build expensive facilities, but it's important we build true partnerships with our manufacturers, too. Manufacturers who have good relationships with dealers have a strong advantage over others who don't."

McConnell highlighted how the family business in auto retailing began in 1919 when his grandfather and father opened dealerships in Montgomery, Ala. They joined NADA in 1940. Today, McConnell runs McConnell Honda/Acura with his brother, William.

"As a dealer, I can tell you that in the years I've been with NADA, they've really helped me succeed," he said.

Although there have been an array of challenges, NADA has always supported dealers' efforts as they strive for success. He encouraged attendees to continue to take risks, as he and countless others have done.

"NADA will always be here to take care of the things that sidetrack you from your life," he said. "So push back the fear. Take the leap. We got your back."

The four-day NADA convention ran Jan. 24-27 at the Ernest N. Morial Convention Center. For more information, visit www.nadaconvention.org .
Media Contacts
Image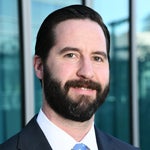 Jared Allen
Vice President, Communications