Late-Model Used Vehicle Supply to Reach Pre-Recession Levels in 2017
WHILE ECONOMY GROWS, LESS FAVORABLE CREDIT CONDITIONS STILL POSSIBLE.
New York, March 30, 2015 ‒ In a press briefing conducted via conference call, Jonathan Banks, executive analyst for NADA Used Car Guide, presented an analysis and forecast of the used vehicle market in the U.S., noting the used vehicle supply is swelling and should reach pre-recession levels by 2017.
 
Mr. Banks said, "The used car market has enjoyed high demand and short supply after the recession causing used car prices to reach all-time highs. As the automotive market continues its rapid recovery, fundamentals in the automotive market will inevitably drive used car prices down. The question everybody's asking relates to how much prices will drop and when."
 
For 2015, NADA Used Car Guide's used vehicle price outlook accounts for several factors resulting from changes in the economy and financial sectors.
Positive factors affecting used vehicle price outlook:
Strong economic growth
New Products
Healthy employment gains
Higher home prices
Lower gasoline prices
Negative factors affecting used vehicle price outlook:
Higher used vehicle supply
Increased new market pressure (i.e., flat new vehicle prices or higher incentives)
Less favorable credit conditions
"A burgeoning off-lease supply of used vehicles will drive late-model [5 years old or newer] volume up 8 percent this year. While late-model supply will reach pre-recession levels in 2017, overall supply won't reach this point until a few years later. Off-lease supply will be dominated by compact cars and utilities, along with mid-size cars and utilities, which is a pre-recession trend reversal," Mr. Banks said.
 
According to NADA Used Car Guide analysis, the consequence of declining used prices coupled with recent finance trends creates risk for consumers having negative equity in their vehicles. This may result in residual losses as the high volume of lease returns flow back into the market now and over the next three years.
 
Mr. Banks presented his remarks a day before the NADA and J.D. Power Automotive Forum hosted by the New York International Auto Show, which runs from April 1st through 12th.
Media Contacts
Image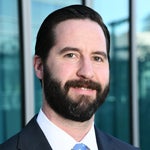 Jared Allen
Vice President, Communications
Image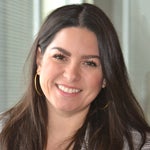 Juliet Guerra
Director, Media Relations