Justice Department Rule Will Help Increase Public Transparency of Flooded and Rebuilt Wrecks
NADA SEEKING LEGISLATION TO FILL GAPS

WASHINGTON (March 6, 2009) - The Department of Justice recently issued final rules to help deter auto fraud by connecting motor vehicle agencies in states throughout the country and requiring more insurance companies to disclose totaled vehicles.

The National Automobile Dealers Association (NADA) strongly supports the National Motor Vehicle Title Information System (NMVTIS) rule, which will improve the ability of auto dealers and consumers to track potentially dangerous salvage vehicles. NADA is seeking enhancements to the rule, so that the used car resale market can access this information. NADA is also seeking to modernize the rule, which was based on a 17-year-old law.

The NMVTIS rule is significant because it closes several loopholes. For example, insurers would not only have to report totaled vehicles found to be a total-loss under the laws of the applicable state but also totaled vehicles as designated by its own policies. While insurance companies collect data on severely damaged vehicles for their shared private databases, they have not been required to disclose the vehicle identification numbers (VINs) of all totaled vehicles, permanently "red flagging" these vehicles for the public.

"Insurance companies have resisted reporting the VINs of all their totaled vehicles to the public for years," said Ivette Rivera, NADA executive director of legislative affairs. "NADA is pleased that the justice department rejected insurer efforts to weaken the NMVTIS rule."

Connecting the state motor vehicle agencies under NMVTIS will help carry forward salvage information from other states and provide more transparency in the used car market. Since state vehicle salvage disclosure laws are inconsistent and incomplete, unscrupulous sellers can wash titles and hide a salvage history by acquiring titles outside the state. NMVTIS will aid dealers and consumers by verifying title histories and combating fraud.

NADA is still concerned that 14 states are not yet participating in NMVTIS, and that California will not allow NMVTIS to release its data to consumers. This creates a large gap in information that can be exploited by criminals.

"Unfortunately many states are reluctant to provide their total-loss information to the NMVTIS database, which is why legislation is still needed," Rivera added.

Recently, Reps. Cliff Stearns, R-Fla. and Gene Green, D-Texas, and Sens. John Ensign, R-Nev., and Bill Nelson, D-Fla., introduced legislation to allow the public more timely and complete access to insurance data on totaled vehicles.  The bills, H.R. 1257 and S. 202, would require insurance companies to disclose the VINs of totaled cars to vehicle history providers before the vehicle gets back into the marketplace.

Because the NMVTIS rule is based on a 1992 statute, the rule only requires monthly reporting from insurance, junk and salvage yards. H.R. 1257 and S. 202 would make the reporting requirement electronic and timelier to eliminate the window for fraud.

In addition, H.R. 1257 and S. 202 allow the tracking of totaled vehicles in a commercial format so that consumers and dealers can track the VINs of total-loss vehicles through multiple VIN lookups and searches.
 
"A public-private partnership that combines NMVTIS with the technological expertise of private sector vehicle history report companies would allow anyone buying used cars - consumers, businesses, dealers, auto auctions, etc. - to more easily identify one of these totaled cars or trucks," Rivera said.
Media Contacts
Image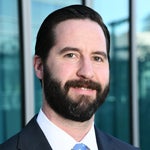 Jared Allen
Vice President, Communications
Image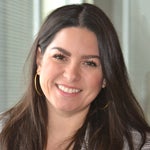 Juliet Guerra
Director, Media Relations